Modular Construction for Your Next 55+ Housing Project
Tuesday, Jan. 21, 8:00 – 8:30am
LVCC – 55+ Housing Central – North 261
Constructed in an off-site controlled manufacturing facility, and assembled together at the final building site, modular construction is a growing trend in the home building industry. In fact, according to a recent study by the Home Innovation Research Labs, 15% of all regional and national builders plan on using modular construction in the next five years. An advantageous construction method for accessory dwelling units, multifamily projects and single family homes, modular has many applications for the 55+ market. Hear from Ken Semler, Founder and CEO of Express Modular, about the benefits modular can offer your next 55+ project, including onsite labor reductions, shorter construction timelines and reduced dependency on subcontractors.
Build More Custom Homes with Modular Construction
Tuesday, Jan. 21, 8:45 – 9:15am
LVCC – Custom Building Central – North 257
During this presentation we'll dispel the myths, mistruths and fake news that are preventing custom home builders from adopting modular construction. Hear from Ken Semler, a nationwide custom home builder that exclusively uses modular construction, about the design flexibility, customization and efficiency modular can offer your next custom home project. If hiring shortages, lack of available subcontractors and unpredictable material cost are forcing you to turn down jobs, modular construction can be the answer your home building business needs.
Ask the Experts: Adopt a Modular Building System for Your Business
Tuesday, January 21, 10:30 – 11:00am
LVCC – BSC Hospitality Lounge – North 242
Join us for an interactive and informative roundtable discussion about modular construction. You will hear and ask questions directly from manufacturers, builders and suppliers of the modular housing industry and gain a comprehensive understanding about adapting this construction method to your business. After the presentation, stick around the Building Systems Councils Lounge for one-on-one networking opportunities.
How Modular Construction Can Meet Your Adaptive Housing Needs
Thursday, January 23, 11:30am – 12:00pm
LVCC – BSC Hospitality Lounge – North 242
The Silver Tsunami is coming. Every 8 seconds someone turns 65 years old, and by the year 2050, the 85+ age group will outnumber those who are between 65 – 84 years old. While the older population is rising, so is the popularity of modular construction. During this session, hear from two Certified Aging in Place Specialists (CAPS) about the financial opportunities available to builders who adopt modular construction for the 55+ market. Get a complete breakdown, from conception to finished product, on how modular construction can meet the needs of your clients seeking adaptive-style housing.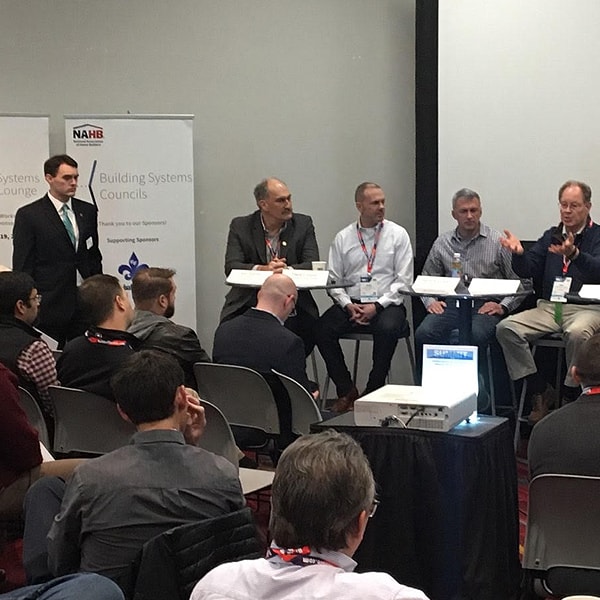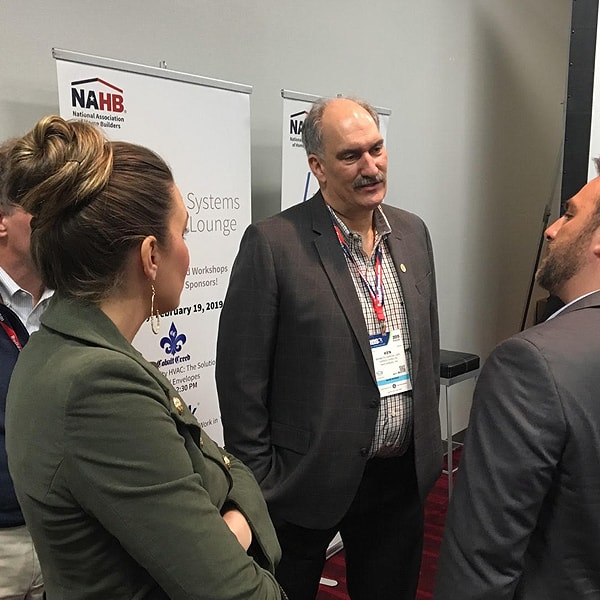 Past Events & Presentations
NAHB – International Builder Show Presentations
2016 Presentations
55+ Central

Remodelers Central
2017 Presentations
Building Systems Lounge

55+ Central

Custom Home Builders Central
2018 Presentations
General Education Session

Building Systems Lounge  

55+ Central

Custom Home Builders Central

Remodelers Central
2019 NAHB BSC Summit in Pittsburgh, PA – 2019
Views for the Off-site Construction Industry – Panel Discussion
Modular Home Builders Association – 2016 Annual Meeting
Consumer Awareness Program – Modular Industry Presentation
Art of Construction Podcast –  January 2018
Listen Now
Systems Build Lifestyle Show 2 – Modular Builds – How Does it Work?
Mod Coach New England Modular Boot Camp – 2016
MHBA Industry Presentation – Milford, MA
Mod Coach Midwest Modular Boot Camp – 2016
What are Search Analytics and Why Should a Builder Care? – Indianapolis, IN
Simplex Homes – Monthly Sales Meeting – 2017
Modular Construction from a Builders Perspective
topics
Invite Ken to Speak
Modular Construction 101
General Education on Modular Principles
55+ Home Building Practices
Remodelers
Building Systems
Custom Home Building