The Magic of Misdirection that Site Builders Use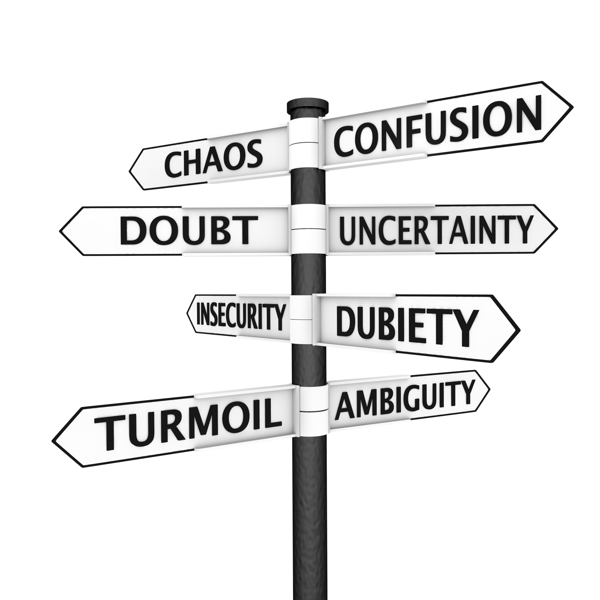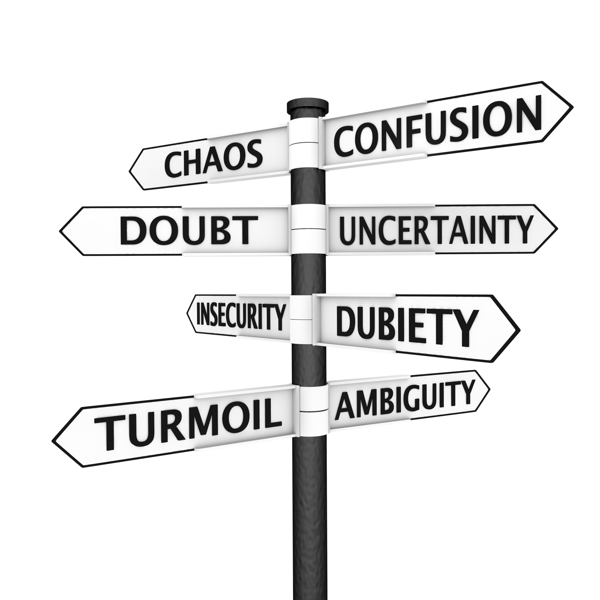 What Is Misdirection in Magic? Misdirection—or direction, as some magicians prefer to call it—is the subtle, deceptive art of directing an audience's attention towards one thing (a magical effect) so it does not notice another (the method or mechanics of a trick). It can refer to both the impact of a spectator's mind being focused on an unimportant thing or the action that causes it. The audience plays a big role. In this way, the audience is actually complicit in its own deception. As Teller of the comedy magic duo Penn & Teller likes to say, "the strongest lie is the lie that the audience tells itself." 
It's the homebuyer's responsibility to research how their new home will be built. Don't just take the homebuilder's word for it. Don't be complicit in your own deception. Most are still building homes almost precisely the same way homes have been built for nearly 200 years. There is a better way, but that requires them to change, and change is hard. It's easier to convince the audience that new ways are wrong ways and maintain the status quo.
The Biggest Problems with Modular Homes – Site Builder Magic and Other Site-Built Sorcery
While the builder will remain anonymous here, this is a list posted on a site builders' website of what they say is the biggest problems with homes built using modular construction. Much of the misdirection is obvious to those that have researched modular construction. But some of the items depend on a smart homebuyer not falling into the trap of being complicit in their own deception. Let's give you some help telling the truth from the fiction below.
The Site Builder List – BIGGEST PROBLEMS WITH MODULAR HOMES
LAND ISSUES
Before you can purchase the modular home, first, you must find and buy a suitable plot of land. A real estate agent can help you navigate this step, but finding the perfect site for a modular home isn't always easy. 
For example, some areas have zoning laws, restrictive covenants, and hookup regulations prohibiting you from building a modular home on a particular piece of land.
Clarification: Homes built with modular construction are built to the same building code as a home built onsite. However, there is confusion by many (including realtors, inspectors, and code officials) between modular homes and manufactured homes (doublewides). They aren't the same, and sometimes a builder or homebuyer needs to help educate while obtaining a building permit.
SITE AND FOUNDATION CONCERNS
The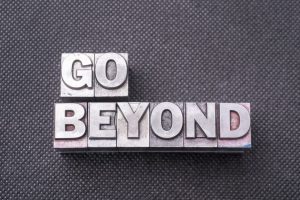 site needs to be level and cleared of trees and wires to accommodate a large crane. Also, because the modular house is built off-site, your foundation must be perfect. Modular homes may appear ideal in theory, but they lack a personal touch. By creating modules in a factory, there's a real disconnect between the homeowner, the house plan, and the land itself.
Clarification: Modular construction means decisions have to be made early in the process. All of the decisions have to be made. Did you know that the average custom home costs 10-30% more than the contract price because of change orders? Is that in your budget? By pushing the decision early in the process, the modular building virtually eliminates change orders from the process. And in regards to foundations, don't you expect the foundation you paid for to be perfect? Especially if you use a precast foundation. Having said that, experienced modular builders are used to making perfectly square and level modular homes fit on imperfect site-built foundations.
YOU'LL PAY MORE THAN JUST A BASE PRICE
The modular home's price does not include important items such as foundation, concrete floor, steps to the basement, or utility hookups. Unfortunately, this forces you, the homeowner, to become your own general contractor. Talk about a stressful situation!
In contrast, Site Builder Homes' stick-built homes come as a complete turn-key package. The base price includes items like the basement, heating and cooling system, water heater, major appliances, and much more.
Clarification: As a home buyer, you have a choice. Most either hire a turn-key modular builder or buy the modules and hire a local builder to do the site prep and finish work, all quoted before the house is built and contracted for. You have the ability to do an apples-to-apples comparison on price… but don't forget about the other advantages, your home is built faster, and your floors aren't covered with rain and snow for months at a time. The factory means quality that can't be attained when building outside. 
DIFFICULT TO FINANCE
The payment process for a modular home is different than a traditional stick-built home.
Modular builders require payment in full before the home is complete. Some lenders are unwilling to finance modular home construction. Therefore, if you don't have the cash available, you'll need to find other options to cover the costs.
Clarification: There are many lenders that do modular construction loans. The only difference is the factory wants a deposit as they are buying all of the material and providing all of the labor on about 65-85% of the home's cost. They want some skin in the game. Other than that, the loan works just like a typical construction loan. Modular construction is popular, and more and more lenders are offering construction loan programs to make the offsite construction process go even faster! 
POTENTIAL QUALITY ISSUES
Since the majority of the modular home's components are built quickly, off-site, you must trust that the modular builder will produce what is needed. Unfortunately, one error can put the entire home in danger, and it may be too late when the homeowner discovers the mistake.
Clarification: One of the misdirection techniques most site builders use is to say they are stick builders implying that they are building better homes. But do you actually think they can cut every stick precisely in the rain, wind, cold, sun, heat, and humidity and doing it across the toe of their boot or on the ground? Everything you own was precisely built in a factory. Why shouldn't your home? Good planning and a good experienced modular builder will eliminate virtually any issue with the construction of your home.
LACK OF CUSTOMIZATION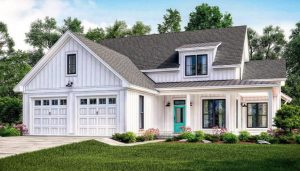 Because they are made in an assembly line process, modular homes are not as easy to customize as a stick built home. Your custom home builder should be able to design your home around your lifestyle and needs. A reputable builder will customize your floor plan to make your dreams a reality.
Clarification: While the site builder that created this list is in the northeast, it couldn't be further from the truth. If you can dream it, we can build it! However, a good modular builder will explain that sometimes modular construction may not make sense for certain homes. While EVERY home can be built using modular construction, the requirement to create, ship, and assemble so many modules may negate the cost-effectiveness of the project. While it may be a better quality and still be done faster, most home buyers or price sensitive and will go with the lower cost option in this case. For the vast majority of the home, modular construction can be used and used, and you can have it all – quality, speed, and value!
RELATED: GET IT FAST AND RIGHT WITH MODULAR CONSTRUCTION
FAST IS NOT ALWAYS BEST
One of the main advantages modular builders claim is faster construction. But a more rapid building process might be a disadvantage.
For example, it's difficult to make changes once fabrication has started. Changes disrupt the flow and timing of construction. Also, most modular companies aren't willing or able to make floor plan modifications.
Clarification: This is an excellent example of misdirection. Modular is faster. What that does is force many of the decisions to be made at the beginning of the process. While the planning may take more time, it encourages the home buyer to think through all of their wants and needs and to come up with the real price upfront. With site building, the process is shortened, and then later, the site builder has you "over the barrel" and can price change orders at exorbitant rates that you have to pay because you can't change builders midstream. In addition, it is actually quite the opposite. Most modular companies make lots of changes to floor plans. In fact, many will build virtually any plan that you bring to them using modular construction. 
TRANSPORTING SECTIONS
The individual modules must be transported from the factory to your building site. Careful handling of the modular components while in transit is required. However, sheetrock stress cracks are common.
In addition, here's something to consider: Transportation costs may be higher for the modules than for the materials from which they're made, which can often be packed and shipped more efficiently to the building site.
Clarification: Every home that is built has its materials shipped to the site by a truck. Using modular construction just means that more of the pieces are assembled and then delivered to the site on a truck. In most cases, the factory efficiency, the lower material costs obtained by volume purchasing, and the lower costs of factory labor mean the home is still lower priced, even including the transportation costs. Don't take their word for it. Check it out yourself. Don't let a site builder's redirection stop you from using modular construction even before you checked it out!
RESELL ISSUES
Many people perceive modular homes as less desirable and lower quality than stick built homes. And you should never underestimate the power of public opinion. Modular home's negative image could make it harder to resell someday.
Clarification: Today, education is winning. The internet is the best friend of modular construction. Home buyers are able to go out and do their own research. And when they do, they find out that the floors of their home never got wet. That moisture wasn't trapped in their home. They are finding that quality and code inspections both take place at the factory when only code inspections take place in the field when site building. The are learning about factory quality and efficiency. And most importantly, they are learning about the energy efficiency, great indoor air quality, and comfortable living that homes built using modular construction provide. Educated buyers are seeking out homes built using modular construction! 
Do More With Modular!
Do your own research. Don't let a site builder's sleight of hand convince you that modular construction's better construction isn't the right way to build your new home. You owe it to yourself and your family to do your own research. And when you do, you'll be convinced that building your new home with modular offsite construction is the right way to build your new home. It's time to choose a modern method of construction for your next home!
The post The Magic of Misdirection that Site Builders Use appeared first on Impresa Modular.