HIGHER is the 2021 Word for Housing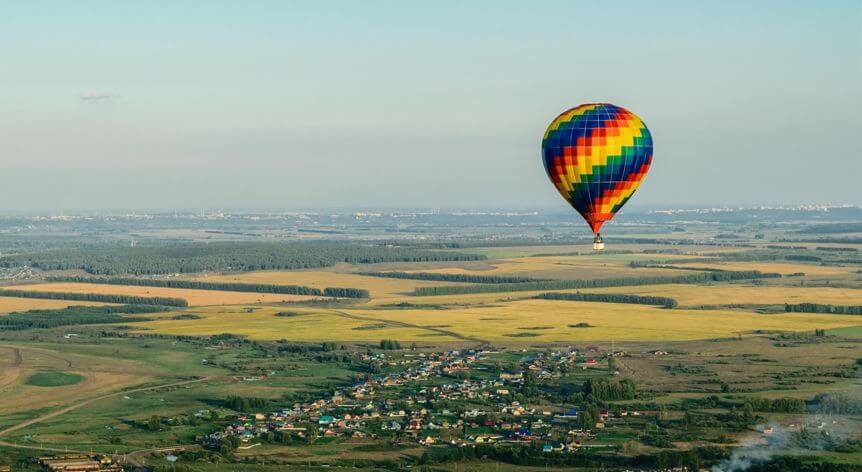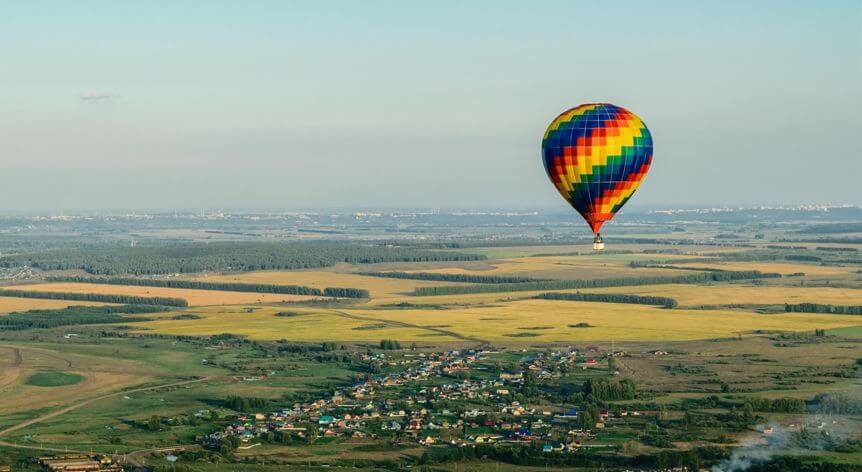 Housing is booming in the U.S.  While the economy still has a question mark on it, the home buyer's confidence is doing well and growing. But, according to the National Association of Realtors, there is a housing shortage. Every year, as a country, we still aren't building enough homes to cover the need of our growing population. Demand exceeds supply. Skyrocketing material costs, COVID-related supply chain disruptions, labor rates, and gas/oil prices are in the news, and all are impacting the affordability of your new home. Modular construction is the modern method of home construction that offers the way forward in today's environment of higher!
Higher Interest Rates
If you are purchasing a home and you need a mortgage to do it, every interest rate increase means you qualify for a lower loan amount. This means you will make the exact same payment, but that payment will buy a smaller home or one with fewer amenities.
Rates are better today than they have ever been in recorded history.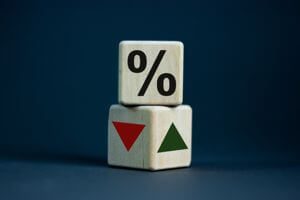 Rates today average 2.96% for a 30-year mortgage. This is historically still a great rate. However, in comparison, rates just a few years ago hovered in the mid-3% range. With the current economy, interest rate increases are inevitable as the government tries to reduce inflation. Interest rates impact your buying power. For every .5% (one-half) percent increase in interest rate, your purchasing power may be decreased by 4 to 5 percent (the percentage is smaller for lower loan amounts). For every 1 percent interest rate increase, your purchasing power may be decreased by 9 to 11 percent (the percentage is smaller for lower loan amounts). The spike in materials costs has driven up home prices drastically over the past 9 months, especially in the last 3 months. This coincided with the lowest home mortgage interest rates ever recorded! Once interest rates rise, payment amounts on a $300,000 house could increase $150 a month or more with a 1% increase. That could mean that many may be locked out of homeownership for the foreseeable future because that house just became unaffordable.
Higher Demand for Homes
The National Association of Home Builders placed housing starts at 1.38 million for 2020. That was a 7% increase over 2019. Although the final data for 2020 hasn't been released, the National Association of Realtors (NAR) expects new-home sales to come in 20 percent higher and existing-home sales to come in 3 percent higher than in 2019. NAR chief economist Lawrence Yun predicts new-home sales will jump 21 percent and existing-home sales will climb 9 percent in 2021. He predicts home prices will rise by 3 percent in 2021.
Realtor.com, the real estate listings website, predicts 2021 will be a robust sellers' market as home prices hit new highs and buyer competition remains strong. With the scarcity of labor, the increasing amount of building codes, and the rising difficulty in getting the land ready for home building, it doesn't appear that the deficit in homes that need to be built each year will be eliminated any time soon.
Higher Oil Prices Impact on Housing
The reduced global oil supply combined with a solid global economy has helped push oil prices higher. U.S. crude futures changed hands at $59.34 per barrel. Both Brent and West Texas Intermediate crude futures have risen more than 20% each so far in 2021. Rising oil prices impact home building in two ways.
Perceived Impacts – While there is no exact data to prove it, paying more at the pump for gas decreases consumer confidence and eats away at home budgets. The more money spent on gas means settling on a smaller payment, so home buyers are left with the option of buying a smaller home or a home with fewer amenities than they would like.
Real Impacts – Many products in a home are manufactured using oil-based products: siding, roofing, flooring products, wire insulation, etc. When the oil price more than doubles in a two-year period, the pricing impacts are seen in common home building materials. These increases get reflected in the home's overall cost to build.
Higher Material Costs
According to a Commercial Construction Index report, 71% of contractors surveyed are facing at least one material shortage. Lumber was the most-cited material shortage (31%), followed by steel or electrical supplies other than copper wire (11%) and lighting supplies (10%). Lumber makes up about 20% of the average home.
Lumber prices have shot up to set new records, defying the normal winter slowdown in wood-product sales in a sign that the building boom is continuing into 2021. Records have been set across species, products, and grades, according to pricing service Random Lengths. It has never cost more to buy oriented strand board, known as OSB and used for walls, Southern yellow pine, which is favored for fences and decks, or ponderosa pine, which is popular in cabinetry and interior trim.
Many engineered wood products used in new construction, such as I-joists, are in short supply, and mills are backlogged with orders well into March, the pricing service said. Last week, its Random Lengths Framing Lumber Composite price rose to $966 per thousand board feet, exceeding the $955 high set in September. Lumber futures have climbed 49% over the past three weeks, to more than twice the price a year earlier.
Lumber for March settled Tuesday at $992.40 per thousand board feet, eclipsing a mark set in September as the highest closing price ever. The difficulty in procuring some construction materials and the cost associated with shortages won't go away anytime soon.
Higher Labor Costs
The construction industry struggled with finding labor before the great recession. With so many workers leaving the industry during the downturn, there is a worsening shortage of skilled construction labor. Trade school programs are disappearing at a time when a construction worker can make more than many college graduates.
With severe labor shortages, unskilled labor is being used to staff skilled positions in the construction industry. This typically results in a decline in quality. The wage rates of skilled and unskilled labor is increasing. These increases are adding to the overall cost of building a new home.
When Higher is Good
2021 is a great year to sell your existing home if you have one. Realtor.com reported that the median national home listing price grew by 15.4% over last year, to $346,000 in January, higher than last month's growth rate of 13.4%. The nation's median listing price per square foot also grew by 17.5% compared to last year, an acceleration from the 15.9% growth seen last month. Listing prices in the nation's largest metros grew by an average of 10.9% compared to last year, higher than last month's rate of 8.8%.
In some areas, home inventories for sale have fallen. While this may sound bad initially, a peek behind the numbers shows that they are down because there aren't enough homes on the market for buyers to buy. The median national listing price grew by 15.4% in 2020, which means sellers are getting more for the same home now because of the lack of availability.
If you are a home seller, words used to market your home can push your home sales price even higher, according to a recent Zillow blog. For example, the word "basketball" can increase the value of your listing by 4.5%. Use every advantage you have to sell sooner rather than later. Using the windfall from the sale of your current home now means your dollar will go further before interest rates and new home prices rise further.
Related: https://impresamodular.com/what-is-your-home-buying-power/
Higher Means You Can't Wait – Now is the Right Time to Build
Now is the time to build to avoid higher interest rates and higher building costs. When it comes to building your new home, modular construction can help mitigate many of the issues driving home prices higher. The efficient use of materials means less waste. The buying power of factories can help offset at least some of the material price increases. The manufacturing environment of a factory means that unskilled labor can do more detailed work on homes under construction because of an easier training environment and better supervision.
The energy efficiency of a modular home means they are cheaper to own. With a lower power bill, homebuyers can help offset some of the impacts of higher home costs and higher interest rates. In today's environment of higher costs, Modular Means More.
The post HIGHER is the 2021 Word for Housing appeared first on Impresa Modular.