Modular Isn't Just for Houses Anymore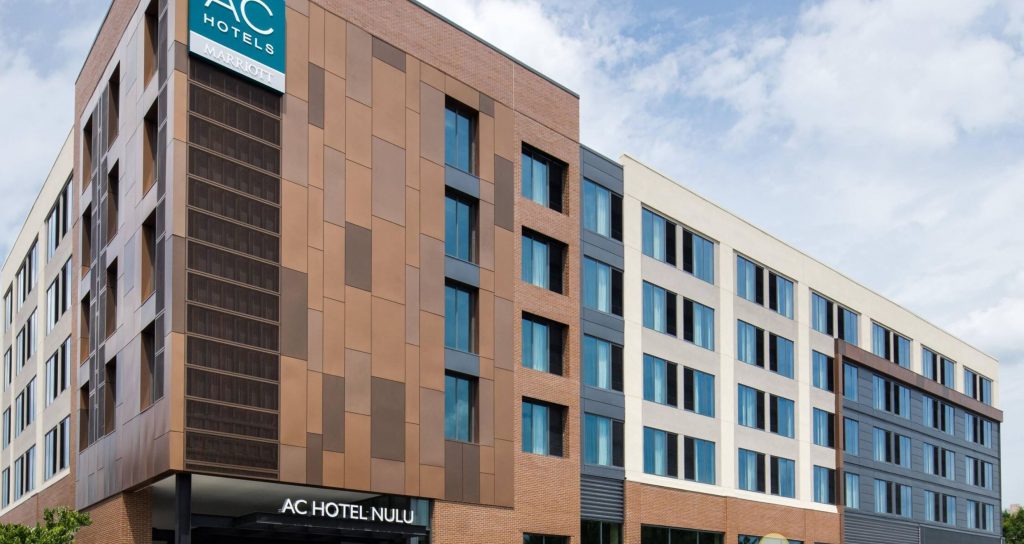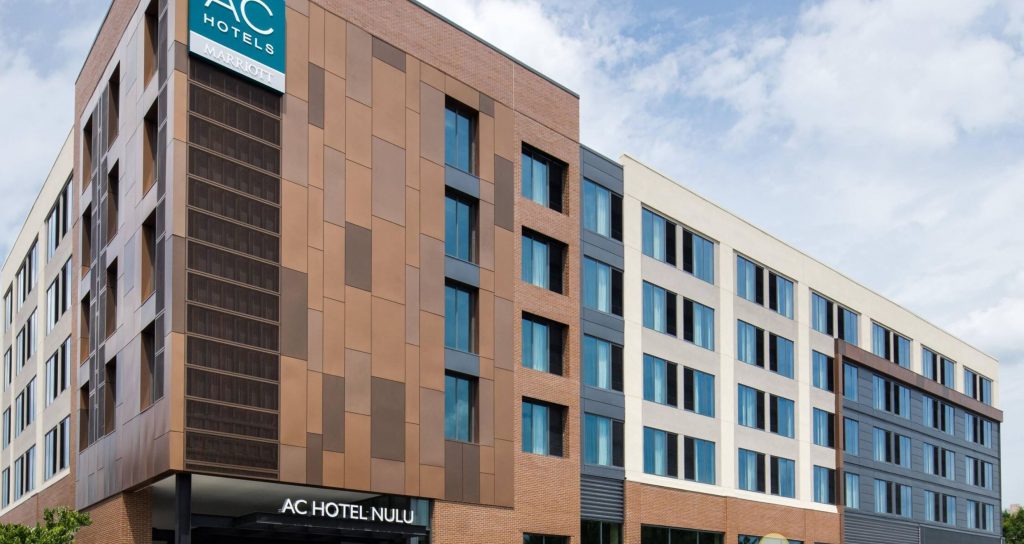 Hotels, colleges, franchises, and many others are facing the same issue as every custom home builder in the U.S. today, a shortage of skilled construction workers. Just like custom home builders, they require quality construction for their commercial construction efforts. Not only do they need quality, but they also need their projects to be built quickly and on budget. Those three items have been proving to be more elusive to the construction industry over the last several years. That means they have been moving more and more towards modular construction.
Marriott Joins the Modular Construction Revolution
Marriott, one of the best-known hospitality brands in America, has taken the plunge. Marriott has found modular, and they love it. In fact, they love it so much that they have decided to go full speed ahead and introduce an initiative that has a goal of building. They are using for many of the higher brands: AC by Marriott Hotels, TownPlace Suites, and Marriot Courtyards.
Marriott, faced with longer construction time frames, quality concerns, and rising prices, had to evaluate its options. The traditional way of building just wasn't working in the current environment. Karim Khalifa, Marriott International's Senior Vice President of Global Design Strategies said, "We believe the modular process will be a game-changer for our valued development partners, especially during a time when labor shortages can be a challenge to timely openings."
When the hospitality industry uses modular, they take full advantage of the opportunity. The hospitality industry calls the beds, desks, wardrobes, couches, chairs, etc. that are in room Furniture, Fixtures, and Equipment, or FF&E. Factories that built the hotels are also including that in the finished rooms. All the hotel does is stock the room with linens and bedding when they open, and they are ready to open!
Where Marriott Goes, Others Follow
Over the years, many in the hospitality industry have used modular construction for hospitality projects. Now that Marriott has made a public commitment to using it, others are following. Hilton is using now for many of its hotel brands, including Homes2 Suites. La Quinta is another hotel brand that has promoted its franchisees to use modular to quickly develop a property and have it up and operating 3-6 months faster than using conventional construction onsite.
Franchises Exploit the Speed of Modular Construction
There are many franchises that exist that have virtually the same building. After all, a franchise is about building a brand. A brand means that when you see something… a logo, a symbol, a building, that you know what it is and what it represents right away. Modular construction is a great way for franchisees to build repetitive designs for both the exteriors and interiors of buildings.
RELATED: Modular = Genius
A franchise that offers a great example of using modular construction for their building construction is Checkers. When you see one of their buildings, you know exactly who they are what that brand stands for. Virtually all Checkers and Rally's are built using modular construction. The main building of concrete and steel is built in a factory in Tampa, FL.
Developers of Multi-family Projects
Developers of multi-family projects are discovering what modular construction can do for them. Modular construction can be used to apartments, townhouses, duplexes, quadplexes, etc. Developers are trying to cut costs, but they are also trying to construct buildings as quickly as possible to get them rented and generating income. When a project can be done 2, 4, or 6 months sooner, using modular construction soon starts to make good financial sense.
A dormitory is essentially a multi-family project. The growth of universities over the past years has had them scrambling to build more student housing. With tight deadlines for completion, many colleges and universities have turned to modular construction for building the dorms that house their students.
Custom Home Building is the Next Level of Modular Construction
Modular construction has been around for hundreds of years. It was first documented in England around 1830. Modular construction has evolved and improved. Today's environment has brought modular construction to the forefront of building technology. Today's modular means…
More Design Choices – With advancements in modular construction, you can build virtually any home plan that can be efficiently divided into modules. They can then be built using indoor off-site construction and assembled onsite. Many house plans from popular house plan sites can be modularized and built using the efficiency of factory construction.
More Energy Efficient – Because modular construction concentrates the manufacturing of many homes in one location, it means that processes can be applied consistently. Tight, indoor construction processes mean healthier living for you and your family. Modular construction is a building system. By using a consistent system to build your home, details that are often overlooked in traditional construction are managed and done properly in a factory environment. Building a home to a high-performance standard is almost a by-product of building indoors.
More Resilient – The term resiliency refers to a home's ability to withstand and recover from natural disasters like hurricanes, earthquakes, tornadoes, wildfires, and flooding. It also can extend to events like severe winter storms. Modular homes are built strong. The basis for modular construction is to build a home that meets or exceeds building code. However, the modules that make up a modular building are built off-site and transported to that site. The effort of getting them from a factory to the building site is about the equivalent of surviving a hurricane and an earthquake before a module ever reaches a job site.
More Value – The process of modular construction is the equivalent of construction efficiency. Efficiency means planning the entire construction process. The process builds efficiency in many ways. They include better use of material, buying in materials in bulk, and better construction planning.
Modular is Meant for Everyone
While we still fight many preconceived notions of what modular construction is or isn't, we are winning! Visit a factory. What you see is what you get. There is no hiding anything when you visit the factory during a day when homes are being constructed. You have the opportunity to see inside of walls, look under the floors, and see how electrical, plumbing, and any mechanical/HVAC work is done. Homes are built with quality, name brand products that you know and trust.
Because of the efficiency of the building process, you can get the superior quality of modular construction at no extra cost! The revolution of modular construction is here.
The post Modular Isn't Just for Houses Anymore appeared first on Impresa Modular.