The 5 Rules of Social Distancing and Building a Custom Home
Sheltering in place is here. The majority of Americans are bound by stay at home orders with other than essential travel prohibited. When this happened, many homebuyers were in the midst of the process of planning to build a new home. 2020 started out with a booming economy and the promise of better things to come as the year unfolded. Instead, we were struck with the coronavirus. Current news reports project that it may be early summer until we start back to our new normal. But being at home can't stifle our imagination and our dream for our new home. Here are the five new rules for building a home in 2020.
Rule #1 – Just Do Something
Get started asap! Most homebuyers that plan to build a new home start by dreaming and searching for home plans. They may go to house plan sites or search on robust home builder plan sites. The last several weeks has taken everyone's attention away from their 2020 home building plans. But now everyone is looking for an escape. A way to start dreaming to find a positive end to this event. Building a home starts with a home plan. Find it now.
Rule #2 – Get Pre-Qualified for a Construction Loan Now
Talk with a lender…. over the phone. Almost every lender today is capable of providing the information and can communicate with you via phone or email. A mortgage pre-qualification will provide you with a budget estimate for building your new modular home. This budget is based on the maximum loan amount you qualify for. You can get pre-qualified in just a few minutes over the telephone. Please keep in mind though that a pre-qualification is not a guarantee you will be approved for a construction loan or mortgage.
While many prospective home buyers think that you have to pick a home, get an estimate, and then go to the lender, it is actually the other way around. You need to get with them first to get your home building budget. While in some cases, you may be disappointed with what you can afford, at least you know upfront what your reality is to avoid disappointment and lots of wasted effort later. But, you may also find you qualify for more than you thought!
Rule #3 – Choosing a Home Builder Partner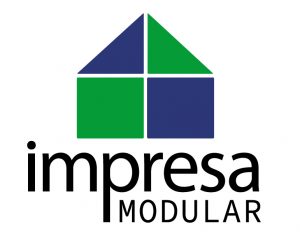 Many home builders today have closed their doors as part of shelter in place orders. In addition, home buyers are not willing to leave their homes to search for their new home. And they don't have to. Websites like ImpresaModular.com have hundreds, if not thousands of plans, to view most geographic areas of the country.
The process with Impresa Modular can be done completely electronically! We are the original social distancing custom modular home builder. We can email and text. We can do plans, plan revisions, estimates, color selections, and contracts completely electronically! All of this through our myBuild system that keeps you completely informed throughout the process. Building a new home is a process that takes months. If there is a construction loan involved and you need to finalize a plan, it will take 3-4 months on average to work through the process.
Rule #4 – It's a Marathon, Not a Sprint
While modular home construction is 30-50% faster than building your new home onsite, it starts out with a different process than building onsite. Because your home is built so quickly using the precision of indoor factory construction, you have to select everything upfront. This means making all of your decisions BEFORE your home is built. Now is the time to research all of the products, the options, and the features you require in our new home. You can do this online from your couch today.
Virtually every supplier to the home construction industry has robust websites showing their products. Many have videos showing their use. Most have color selection capabilities and specifications on their website. Houzz.com and other sites are great for conveying information to get exactly what you want.
The biggest advantage of this is that you can create an exact price for your home. This may sound funny at first. You sign a contract for a home and that should be the price. However, with typical onsite construction, that is only the starting point. Because planning was rushed, you didn't think through the options, or you committed when you weren't really sure. Once you see it under construction, you change your mind or want something different. That means a change order. In today's onsite construction, most home buyers will have change orders that add an additional 10-30% to the price of their new home. Remember, it's a marathon, not a sprint. You have time today to plan your home with modular construction. Get started now to avoid the sprint later.
Rule #5 – The Early Bird Gets the Worm
The prediction by many experts is that when this event is over, there will be pent up demand for new homes. Real estate agents and builders have been sidelined. That means very few homes are being sold. Combine that with the prediction that mortgage interest rates could be at the historically lowest rate ever, and that means a high demand for houses later in 2020. Once the stay at home orders are lifted we may still practice social distancing, but there will be a new normal. Getting started now means you have everything you need to make your new home a reality in 2020.
Bonus Rule: Take Advantage of the Modular Advantage
Take the time to do your research. Modular construction is the modern way to build new homes. Setting expectations for a different process of construction is vital. Modular has been quietly becoming a preferred way to build for many builders and home buyers. Because of the efficiency of the building process, you can get the superior quality of modular construction at no extra cost! You can expect more from your home when it is built using modular construction.
The post The 5 Rules of Social Distancing and Building a Custom Home appeared first on Impresa Modular.