Fighting the Confusion – Blame the Frame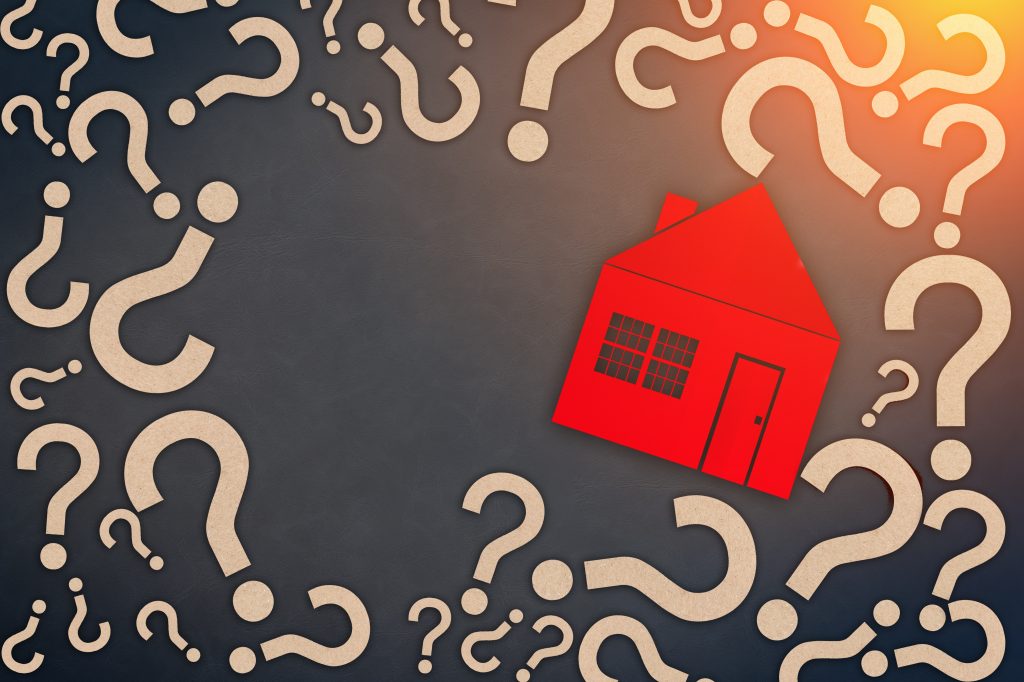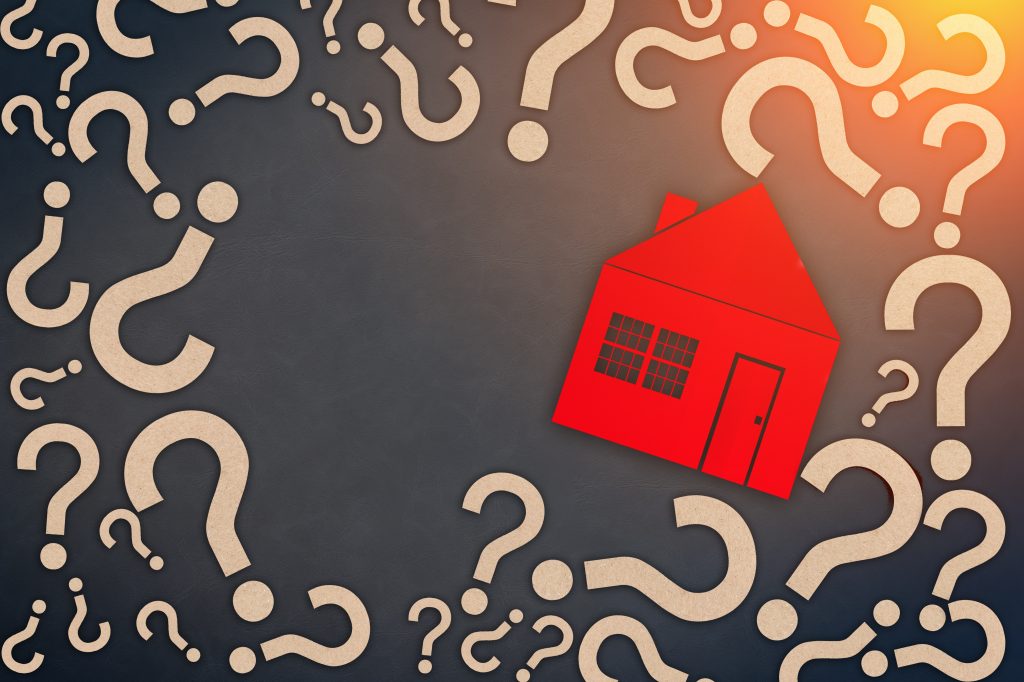 Today, more than ever before, we need well-designed, safe, and affordable housing. We can't build homes fast enough to meet the current need for housing. The off-site construction industry is growing rapidly across the U.S. and in fact, around the world. But this has led to misinformation and misunderstanding. Some of this can be attributed to the fact that the industry is evolving quickly and misunderstandings can occur. In some cases, the cause for the misinformation is intentional. The manufactured home industry (NOT MODULAR) works to promote its (lower cost, lower quality) product and has created terms like CrossModtm, On-Frame Mod, HUDular, etc.
Building Codes
In the interest of helping to draw a bright line between the products, let's talk about building codes because the code a home is built to defines what type of home it can be.
HUD Code – The Department of Housing and Urban Development administers the Manufactured Home Construction and Safety Standards (HUD Code). The HUD Code, unlike conventional building codes (i.e. International Residential Code or IRC), requires manufactured homes to be constructed on a permanent chassis. This code is a performance-based code. This means homes built to this code must perform to a certain standard (i.e. should withstand 90 mph winds). The HUD doesn't state how to accomplish this, those calculations are for an engineer at the factory to figure out. The factory engineers find the most efficient way to meet the minimum standard keeping costs low which is why HUD Code homes are more "affordable". The HUD Code is also a national standard that overrides all local building codes. This is known as a pre-emptive code.
International Residential Code – The International Residential Code (IRC) is promulgated by the International Code Council (ICC). This is a prescriptive code. That means the code is specific in how a home should be built. For instance, in describing Sheathing Materials the IRC states; "Structural sheathing panels shall consist of minimum 7/16"-inch-thick oriented strand board or 15/32 – inch-thick plywood". This code is used for the construction of homes built onsite and homes built using modular construction.
What's in a Name?
The building industry and homeowners have given descriptive names to homes or home types. What's in a name? Well, lots of times over the years the name is misunderstood, misused, misapplied or just plain wrong! Here are the common terms you hear with the correct definitions to help clarify the confusion:
Site Built Homes – A home that is built on site. In this case workers, tools, and materials are taken to a home site where home is to be built. A foundation is built and a home is constructed outdoors on that foundation. Most materials used to build a home are left outside until needed and then they are cut to fit and placed as required until…, over some period of time the house is completed. Outdoor home construction hasn't changed much in the last 200 years. However, many home builders are using factory produced components such as roof trusses and floor trusses to speed construction, control quality, and help lower some building costs.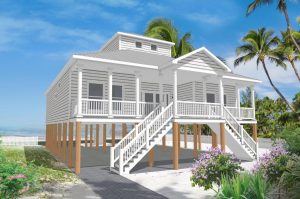 Modular Homes – First, the term modular homes is a misnomer. Modular is a type of construction, not a type of home. A house plan is broken into modules that can be built in a factory. A foundation is built at the home site as is typically done for any home. However, simultaneous with the foundation construction the home modules are constructed in a factory. In the factory, the modules are typically constructed by building sub-components that are assembled on jigs or in an automated fashion to a precision standard that can't be attained in an outdoor setting. Materials for construction are stored indoors and protected from the weather. So is the construction of the home's modules. In addition, because so many homes are built in one location, waste is minimized and workers can be trained to a higher level. Inspections are performed, not only for code, but for quality. The finished modules are delivered on carriers to the finished foundation at the home site where they are installed in LEGO-like fashion and connected to the foundation and the utilities at the location.
RELATED: Fact or Fake: The Truth About Today's Modular Construction
Stick Built Homes – The term stick built home is also a misnomer. It is typically misapplied to homes that are built onsite. In many cases this is a marketing ploy used by site-built home builders to infer that building a home onsite, one stick at a time means a home is built better. However, the opposite is actually true. Can a worker working outdoors with material that have been exposed to rain, snow, and sun and using hand tools perform with the precision attained in factory? Jigs, massive saws, dry materials, and assembly line construction will always result in a higher level of consistency and quality. Just like with everything else you own (i.e. your cell phone, your car, or your computer) it is built better because it is built in a factory.
Trailer – A trailer is what many people still call a mobile home or a manufactured home. However, this is often used as a derogatory term. This is a leftover term from the inception of homes that started out as travel trailers and become full time residences for some people. This term is antiquated and has no place in describing any type of home built today. (RV's or Tiny Homes aren't covered here)
Mobile Home – The term mobile home describes homes that were built in a factory, were built on a steel frame, and used as a full time residence. They were typically built as single section (single-wide) homes. During this time a new term was coined: double-wide. A double-wide was created because of the need for more space that had to be affordable. By taking two single-wides and designing them at the factory to be assembled together onsite, affordability was maintained and a resident got the additional space they needed. These types of homes have not been constructed since June 15, 1976.
Factory Built Home – Now it's time for some more confusion. The evolution of manufactured homes means they have always taken advantage of being built in a factory. They are built using the most cost effective (i.e. entry level) fixtures and structural materials available to meet the minimum standards of the HUD Code. This means these homes can sell for as much as 50% less than a home built to the more exacting IRC building code. Modular construction is performed in a factory to build modules for a home constructed to the International Residential Code and they also take advantage of building indoors. Modular homes are placed on temporary carriers so they can be safely moved from the factory to the home site. Because of this they are typically built to exceed building code. With factory efficiencies a modular home could cost 5-30% less than a site built home. Modular homes are built to a level that far exceeds that of its entry level cousin.
Manufactured Home – Since June 15, 1976, all manufactured homes in the United States have been built according to the HUD Code. In addition to the requirement for a manufactured home to have a permanent steel chassis attached; HUD Codes also dictate things such as the minimum size for a manufactured home, ceiling heights, how many outside doors a home must have, the minimum square footage for bedrooms, how many windows a house needs, etc.
Disrupting Negative Perceptions with Confusion
The manufactured home industry has struggled with negative perceptions over the years. Terms like trailers (which are not warranted) still persist. Even the term mobile home evokes thoughts of cheap and low quality. A true manufactured home is designed to be the ultimate affordable home. You can't expect a home to sell for 50% less than a site built home or modular home and still have the same quality, finishes, and structural reliability. It is just impossible!
But the manufactured home industry has observed the growth of the modular industry. Off-site modular construction is seen by many home builders and home buyers as the best way to build a home in today's environment. Today's modular design capabilities rival that of almost anything that can be built onsite. Combine that with the superior comfort, safety, and resilience of modular homes and now you can see why the manufactured home industry wants to blur the line between their entry-level, affordably built product and modular homes that are built to the IRC! Here are the terms you should be aware of and what they really mean to you: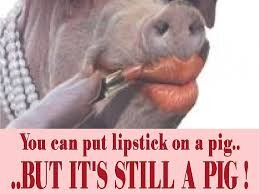 CrossModtm – The manufactured housing industry hired a marketing firm to create a term that would blur/confuse the perception of buyers by making them feel like they were purchasing a home that was crossing over from a lower cost/lower quality manufactured home to getting the benefits and superior quality of a home that was actually built using modular construction. The added cost of this product is supposed to be tied to a higher appraised value when it is placed in a community. While initial financing can be obtained because of the addition of a permanent foundation, a porch, a higher roof pitch, and/or a garage what happens next is anyone's guess. As always, actual resale value in 3-7 years will tell the tale. As appraisers, real estate agents, home inspectors, and secondary buyers review the product; will they look underneath the home and discover it? What will the value and desire for this home be then? ….BLAME THE FRAME. It is a manufactured home; not its higher end, better constructed modular home cousin!
On-Frame Mod – This product was created to help with two main issues that occur when consumers are trying to qualify for financing of a home:
Appraisal that is too low.

Cost of construction that is too high.
By actually building a home to IRC code but using the frame as an integral part of the structure along with the use of "entry level" products, an on-frame modular home can solve issue one because it's built to IRC code. In theory, an appraiser can use local site built home comparables when doing an appraisal. For issue two the home would be placed on a pier foundation which could save $6,000 – $14,000 in many areas because it would not be placed on a permanent foundation. In some areas this product was given the slang term of HUDular. Don't be fooled! In many cases local appraisal board rules won't let an appraiser count it as a modularly constructed home because of the permanent steel frame! Again, trying to game the building code to get a customer in a home initially can cost the customer at resale when the appraiser, the home buyer, or the home inspector looks underneath the home ….BLAME THE FRAME.
Modular Means More
While we still fight many preconceived notions of what modular construction is or isn't, we are winning! Be sure to understand what you are getting from your home builder/provider! Setting expectations for a different process of construction is vital. Modular has been quietly becoming a preferred way to build for home buyers and for many contractors. Marriott, Hilton, and many other hospitality companies have discovered what modular construction can do for them, and they are exploiting the opportunity.
Custom modular home construction is now seeing that same growth. The internet is a great place to research the advantages of modular construction for new homes. With rising costs, the loss of construction labor, and increasing regulations, building a new custom home affordable is more difficult than ever before. Because of the efficiency of the building process, you can get the superior quality of modular construction at no extra cost! You can expect more from your home when it is built using modular construction.
The post Fighting the Confusion – Blame the Frame appeared first on Impresa Modular.