Modular Construction is a Hurricane, Not a Tornado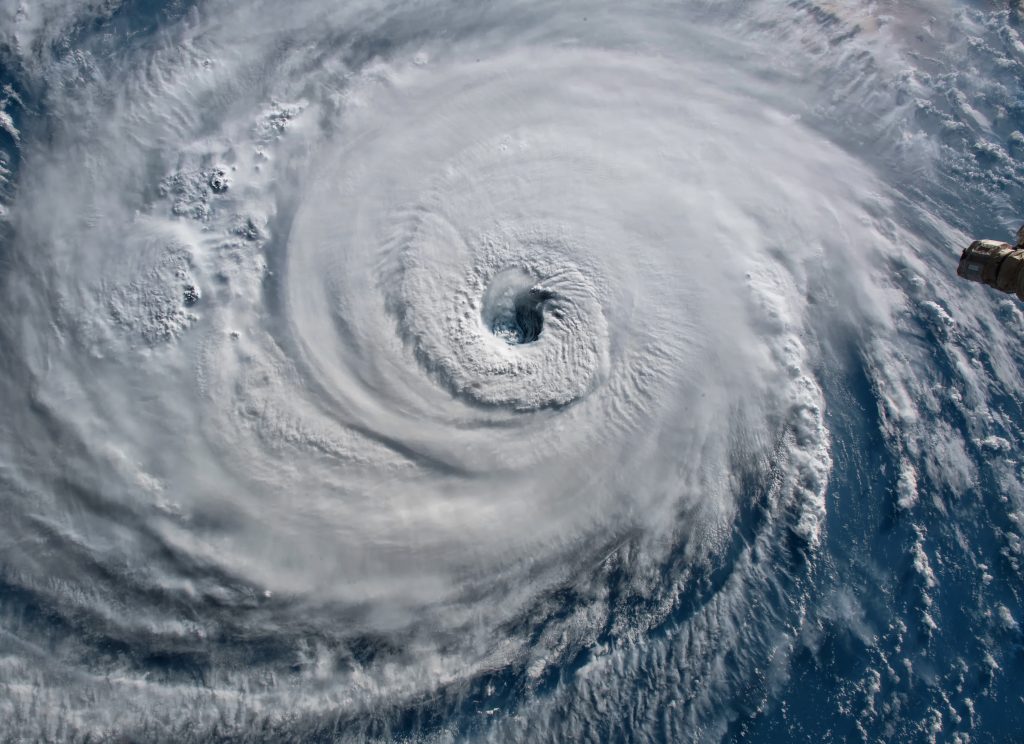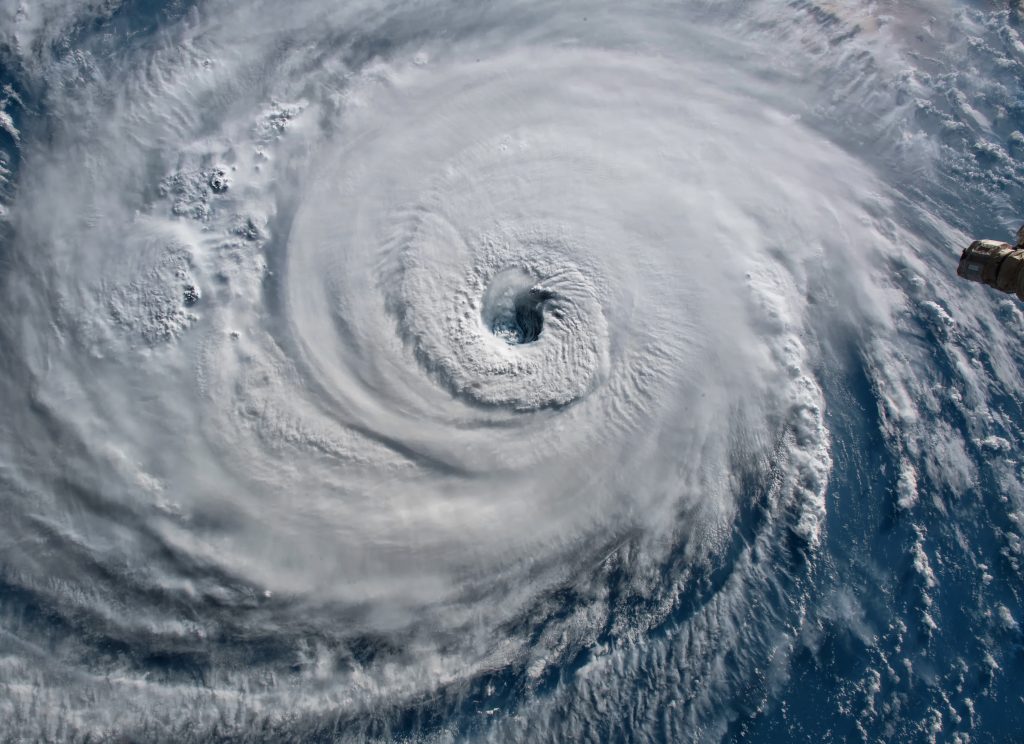 Modular construction is not a new concept. The first documented prefabricated home was the Manning Portable Cottage built in the 1830's by a carpenter in London. Fast forward to the present day. Disruption in construction by the off-site modular method has been coming. Modular construction's impact on today's home building industry is more like a hurricane than a tornado. We have seen it coming. But now it is happening more rapidly. It is a great time for today's home buyer to learn about the advantages and act now. What typically happens is that those familiar with the old methods fail to recognize and adopt the coming, better method. Once the opportunity is passed, they blame their missed chance on a new technology that they claim they never saw coming.
Converting Construction to Manufacturing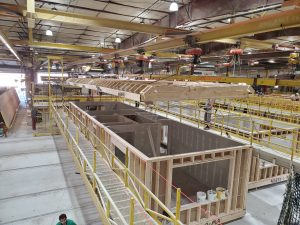 Off-site modular construction attempts to convert as much of the construction processes as possible into an indoor manufacturing process. When you pass by a site with a home under construction you may see plumbers, electricians, framers, painters, etc. It may be raining on the day you drive by. The entire custom home building process takes place outdoors allowing the elements into the home. A 30 cubic yard dumpster sets full of waste in the front yard (waiting to be disposed of for the 2nd time). The home builder is trying to oversee the quality of building materials, as well as manage the performance of his workers and subcontractors across multiple locations from a home office.
A manufacturing process, on the other hand, is indoors. Materials and workers are dry and away from the elements. Employees (and quality) are managed. Because work is concentrated in one area (a single factory versus multiple jobsites) greater efficiencies are gained. Materials can be purchased and inventoried in bulk. Because work is scheduled, materials on hand can be reduced to exactly what is needed for current product meaning additional savings can be achieved.
The Modular Advantage
The custom home construction industry has adapted modular construction for many reasons. Here are just a few:
Faster Completion Time

A home's construction time can be reduced because the site work portion in the field and the actual construction on the home's modules are being done separately, but simultaneously.
Initial testing of many of a home's system (plumbing and electrical) is being done prior to delivery to the site.
Weather is virtually eliminated as a delay because of the work in being done indoors.

Reduced Costs

Labor costs are reduced because of lost productivity due to weather.
Much of the rework is eliminated due to issues at the site.

Fewer Resources Used

Factory production is designed to minimize, reused, or eliminate waste
Less wasted work time because of the concentration of many homes being constructed in one locations versus spreading resources across scattered lots for typical custom home construction.

Safer for Workers

Ideal working conditions: even temperatures, no precipitation, no wind versus site condition
Level ground reduces fall and injury issues.

Higher Quality

Continuous inspection
Trained and consistent workforce
Smart builders and smart homeowners are learning about the key advantages of modular construction. The custom home building industry is one of the last industries to embrace the advantages that every other major industry and product has discovered with modular, factory production. The changing construction labor force and demand for better and consistent quality are now driving the entire custom home building industry to find a better solution.
Modular Design
The modular construction process, by its name, means that a home's plan is created and then divided into modules. These modules are then constructed in a factory setting, delivered on a carrier to a site, and then installed on a foundation. This method of construction creates a design discipline that architects and designers must be familiar with when designing a home in modules. Just like any home style, (i.e. Craftsman, Federal, Farmhouse, etc.) the design professional must understand it, and work within it. For example, you wouldn't put a turret on a Craftsman style home, it isn't part of that style.
RELATED: The (R)Evolution of Modular Homes
With modular construction, the designer takes into consideration the size of the modules and then creates floor plans and features that can be more readily built in a factory and transported to a site. Within the discipline of modular design, architects and designers create beautiful homes with great features and floor plans. While modular is a popular method of construction for contemporary homes, most homes are designed using traditional styles with lots of visual interest.
Modular Construction Means Energy Efficiency is Designed In
When it comes to building a home with modular construction, energy efficiency is a natural part of the construction process. When a home is built indoors, it isn't subject to the elements. Lumber isn't getting wet or drying in the sun. It isn't going to shrink or swell later creating gaps and air leaks. It is easier to build to tighter tolerances and then to inspect to ensure those tolerances are maintained when building indoors in a factory.
Modular construction means that a home is built in a manufacturing environment just like every other product or item you use every day. Modular construction means your home is built to last and built to perform at a higher level for years to come. It is quality and efficiency you can count on. Impresa Modular delivers the most Advanced Modular Off-Site Solution (AMOSS).
The post Modular Construction is a Hurricane, Not a Tornado appeared first on Impresa Modular.