Decoding Today's Home Technology: It's More than Google vs Amazon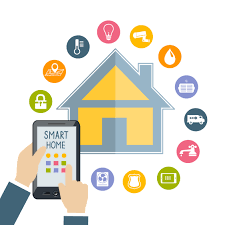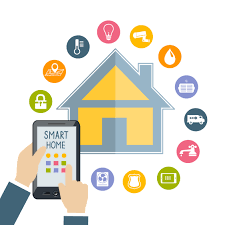 The field of home technology is exploding! For most, it is just plain overwhelming. Are you Team Amazon, Team Google or Team Apple? Doing your homework to figure out what devices to install in your home can be intimidating. There are lots of factors at play. It can start with the device you are carrying in your pocket and then go from there. Smart home products run the gamut from sophisticated speakers and web-enabled displays to simple countertop toaster ovens and coffee makers. It's the Internet of Things (IoT). Let's cover some of your options in today's world of home technology.
Picking a Team
When it comes to start adding technology to your home, you may have already picked a team. Do you use an Android phone or an iPhone? If you are Android does that mean you pick Team Google or Team Amazon? You have several options to consider.
If you have an Android phone and you use Google for your email, calendar, maps, and other application then a Google Home speaker may be a great way to dip your toes into the home technology pool. It would be a great fit and setup should be easy because you already have a Google account.

If you are looking at a smart speaker and you are a frequent shopper on Amazon, then the line of Echo speakers is a good choice. You can use it to buy items from Amazon, and a whole lot more.
If you are Team Apple, with the Apple Home app and a HomePod you can ask Siri to turn off the lights from your iPhone and control all your HomeKit accessories. See who's at the front door on your iPad. Adjust your living room temperature from your Mac. You can control things remotely with the help of Apple TV.
Smart Home Product Compatibility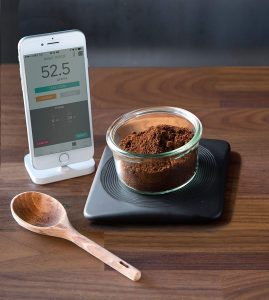 Smartphones play a huge role in setting up and using any smart home device. You'll need to consider which phone you have when shopping for connected devices. For example, a particular connected home device might not work as well on an Android phone as on an iPhone. Or, one version could not work at all or be missing significant features.
There might not even be an Android or iOS (Apple) application at all. As an example, the Motif Mentor smart coffee scale doesn't have an Android app (it's iOS only). The WinkBed smart mattress has an Android app that barely works, but its iPhone software works very well. Whichever phone you have, always research that there is matching, problem free software available that connects the phone you have to the gadget you are buying.
Enter the Smart Home Hub
When you want to get a large number of smart home devices compatibility can become a problem. There are several companies that have developed hubs to overcome many of these issues. A smart home hub connects devices on a home automation network and controls the communication between them. Smart home hubs, can connect either locally or to the cloud, and are useful for Internet of things (IoT) devices that use what's called the Zigbee or Z-Wave protocols or Bluetooth, rather than Wi-Fi.
Sometimes referred to as a smart home bridge, a smart home hub collects and translates various protocol communications from smart home devices. For example, if a smartphone, which does not use Zigbee to communicate, wants to "talk" with a smart lock, which only uses Zigbee and not the Wi-Fi or Bluetooth native to the smartphone, the smart home hub acts as a translator between the two. This gives you the capability from a single smart home application to rule all the various systems and applications in your home.
Google Assistant, Amazon Alexa, and Apple Homekit all offer their smart home platforms and have a host of compatible devices. However, there are third party hubs that give you access to a broad range of compatible devices that work across many platforms.
Some examples of popular hubs include:
Samsung SmartThings – Controls more smart home gadgets than any other hub thanks to its open software and active user community.
Lutron – Makes a variety of lighting products, including smart light switches and app-enabled, motorized window shades.
Belkin WeMo – These smart home devices offer simple app controls for things like lights, power outlets, and appliances.
Wink – The Wink Hub and its well-designed app give you control of smart home products from lots of different companies.
Nest – The Works with Nest program ensures that everything from thermostats to your Mercedes talks to each other to help make your home smarter.
Phillips Hue – Hue has become the best connected smart home lighting system. It works with just about every smart home platform you can think of.
Modular Homes and Home Technology
When it comes to adding smart home technology to your new modular home, the possibilities are practically endless. Items like Flo by Moen™ can protect you from water leaks and help you monitor water usage. Smart home thermostats such as Nest or Ecobee can enhance the comfort that a modular home provides because of its factory built energy efficiency. Many of the newest smart home devices not only increase the livability of your home but help monitor the operations of your home. You can feel secure knowing your family, your home, and even your pets are protected by today's technology.
The post Decoding Today's Home Technology: It's More than Google vs Amazon appeared first on Impresa Modular.