Home Automation – Smart Things for your Home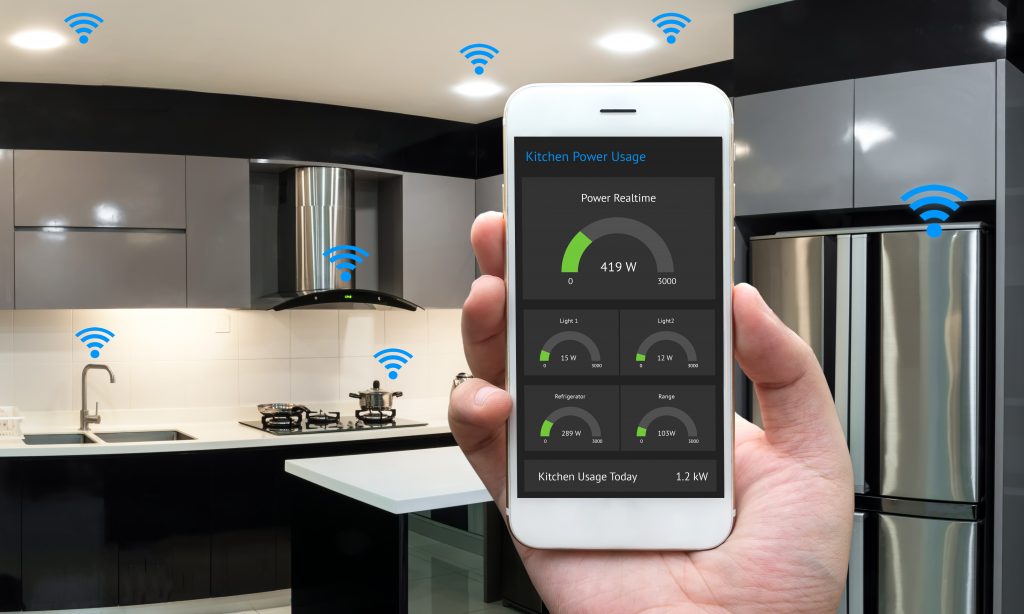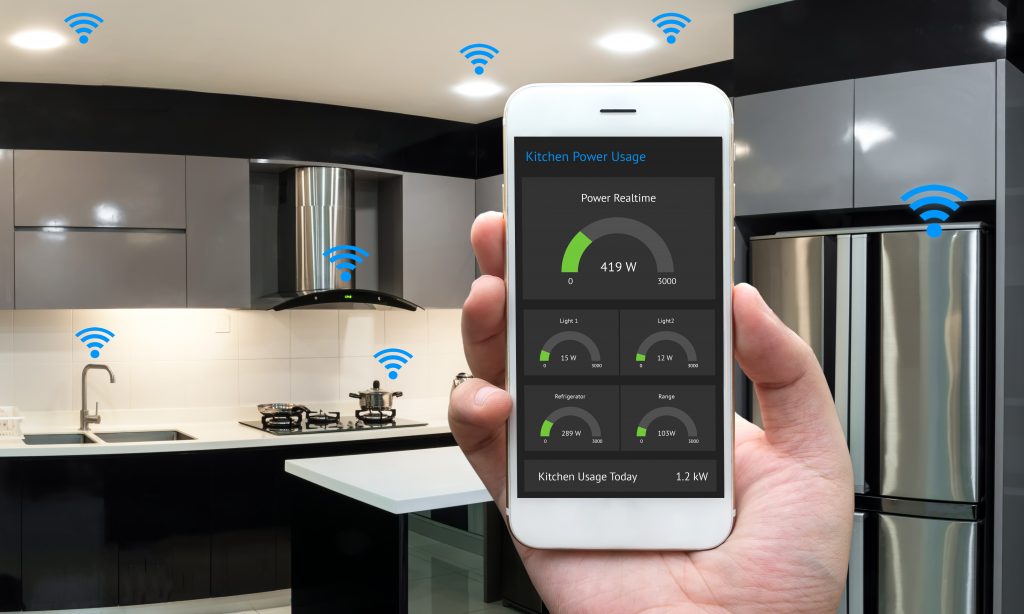 Home automation is a term used to describe the electronic control of household features, activities, and appliances. For example, this can include lights, door locks, security systems, appliances, and HVAC systems (heating, ventilation, and air conditioning). The systems can cost as little as several hundred dollars for a base system to tens of thousands of dollars for the most sophisticated systems. You can integrate a home automation system into any home plan.
Some Advantages to Home Automation
Home automation can save you energy and money – With home automation, you can increase your home's energy efficiency by remotely managing your home's thermostat and even appliances when they aren't in use. Some home automation products can actively monitor home systems and provide you with insights and guidance to achieve greater control and energy efficiency.
In many cases, home automation can literally pay for itself. By only using home systems and appliances when needed, the savings could be apparent in your first utility bill. You can turn off lights that you left on when you aren't home. You don't have to waste time and gas to drive back home to see if you left the door unlocked. No longer do you have to run through your home turning off the lights before you leave. You can have central and remote control of all of your lights to make sure they are off when you leave.
Home automation provides more comfort – Comfort is probably one of the more obvious advantages of having home automation. A modern modular home is built to be energy efficient and is typically enhanced with an efficient and sophisticated ventilation, cooling, and heating system. But, have you ever left for work in the morning when it was a comfortable 70° outside only to come home to a sweltering house because the temperature shot up to 90°? With connected home automation products you can conveniently and remotely adjust your home temperature from a mobile app so your family is always comfortable.
Home automation can make your home safer – Most home automation products allow you to simply tap your finger on your smart phone to turn on the lights when you get home. You don't have to worry about what's hiding in the shadows or in your walkways. You can even automate when to turn lights on when you aren't home so it looks like you are to ward off potential thieves. You can even automate door locks to increase your home security.
Related: WHAT IS A BLOWER DOOR TEST?

If you are worried that the kids didn't lock the doors or that someone will discover your not-so-secret outdoor hiding place for the spare key, home automation can help. You can manage your door locks remotely from a mobile device. Some systems even allow you to get an alert every time someone enters your home.
How Much Does Home Automation Cost?
Home automation systems vary widely in features and abilities. Because of this, the prices can vary widely. You can install a basic light control (on, off, and dimming) in a few rooms for as little as a few hundred dollars. Modular home factories are now offering standard packages that include multiple levels of automation as standard options with new homes. One study from HomeAdvisor pegged the cost for most systems that were installed at between $547 and $2,374 nationwide.

You will pay more than the average for the most sophisticated systems. These systems can integrate everything: lighting control, temperature control, appliances, security, cameras, door locks, etc. Most home owners are just beginning to learn what these systems can do for them. As with most new technologies, the cost will continue to come down while the capabilities of these systems continues to increase.
Are Home Automation Systems Complicated?
While home automation systems are becoming more and more affordable, they are also becoming less complicated to install and use. Most users can easily master all of the controls associated with their safety and security devices. With home automation, commands can be given through smartphones, tablets, and televisions, in addition to computers.
While the most sophisticated systems will require a professional to install, the more basic systems can be easily installed by a do-it-yourselfer in a day and controlled through a free app downloaded to your smartphone. Don't let the low prices of some entry level systems fool you. You can do many convenient functions with these systems and grow into something more complex.
How Do I Get Started?
When designing your new home, just ask to learn what systems can already be installed when your modular home is built. In most cases, a system will be delivered that is ready to be connected to your wi-fi device as soon as you get internet service. When it comes to creating your home automation package, you have lots of options to enhance the convenience, security, and comfort of your new custom home.
The post Home Automation – Smart Things for your Home appeared first on Impresa Modular.