Need More Room? Make it Modular!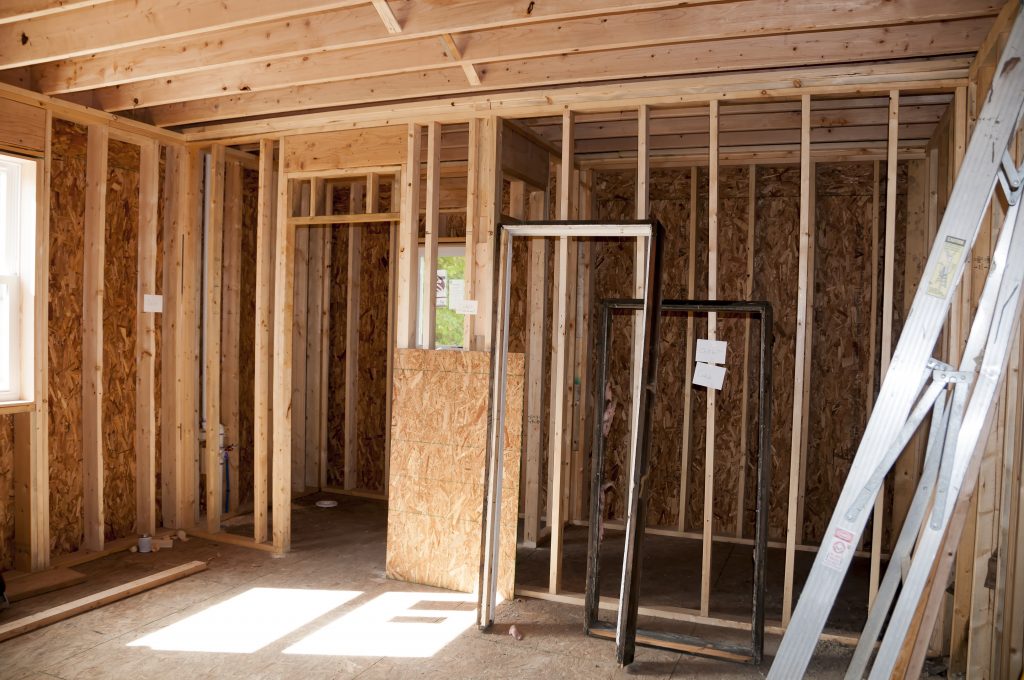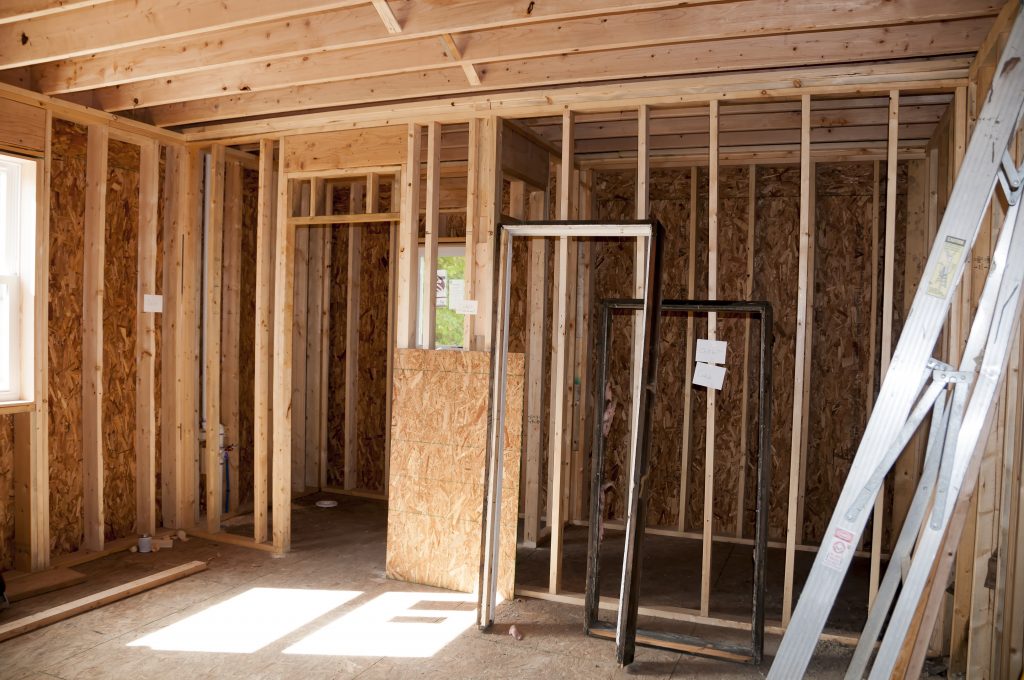 The Gauntlet
The kids are growing, the dog needs space, mom needs to move in with us, we need a large 1st floor master suite. The reasons for needing more space are endless. However, the process to get that new space in your existing home has historically been more painful than a root canal that lasts for 6 months. The traditional way has been to call several local remodeling companies, review a plan, and get a quote. Sounds easy, doesn't it.
Every remodeling company with a good reputation is busy. Some will actually call you back to schedule an appointment. When they come out, they know additions can be painful. How much water damage is behind the walls that no one sees or knows about? Old houses are notoriously out of square. Joists sag and walls shift. What about termite damage? When they don't know all the details, the bids come in on the high side. When can they start? They have 5 projects already booked and can't find more good people. The soonest that the best company can start is 4 months from now and they estimate it will take 10 weeks to complete. All of this for a 24' by 30' master bedroom suite that is coming in at almost $175 sq ft. WOW!
The Project Begins
Talk about exciting. You are two weeks away from the start day the remodeler scheduled with you when you signed the contract 3 months ago. You have talked with him on and off during that period and now you get a call. The current project he is working on just hit a last minute problem and he will be two weeks late… and it begins. The process of getting a site built addition can be one surprise after another. Have you ever watched the Property Brothers on HGTV; there is an unknown pipe in the wall, a wall is unexpectedly a weight bearing wall, and/or there is unseen water damage. In almost every project there are cost overruns. You can spend between 10 and 30% more in change orders than you expected on any remodeling project because of this list.
Related: MODULAR COTTAGES AND ADDITIONS – CHANGING THE LIVES OF SENIORS!
It's not just the remodeling company. The homeowner has their own set of budget busting, schedule extending issues. — "I won't change my mind."– These are the famous words spoken by almost every home owner. However, once a project starts; This counter doesn't look right, This closet is too small, I don't like this trim, or Can we make this doorway bigger? Once you see it in "real life" it doesn't look like you expected and you want to change it. Sure, at a cost.
One common issue with all remodeling projects/additions is that they almost always take longer than expected. Here is a list of items that you must be prepared for if you are going to live in the home as the addition is being completed:
Strangers in my bathroom – Who wants strangers in their bathroom where their private items are. However, the contractors need to use facilities somewhere. Do you want a Johnny Blue in your side yard for 4 months… or 6 months?
Rearranged furniture – All of the furniture near the location of the addition has to be moved or stored. Barriers have to be erected and plastic has to be put up. What about protective coverings for your flooring as workers come in and out of the space? It would be inconvenient if this was for a few weeks. It is a major impact when it goes on for month and months.
Work time – Are you used to getting up at 7:00, getting that first cup of coffee at the kitchen table, getting a shower, dressing, and hitting the road to work by 8:30? Now imagine doing this as the workers are ringing the doorbell at 6:30, starting work, bringing in the dirt from outside, and walking back and forth to their truck for tools and materials. Again, this goes on for months and months.
Dust and Dirt – This is what really gets to most people. Every day the floor is dirty and scuff marks happen. But the really bad part is when the drywall work starts. No matter how well the protective walls are maintained and sealed, drywall dust finds its way everywhere: pictures, tables, chairs, floors, carpet, kitchen counters, etc. It is pervasive. That thin layer of dust is on everything and everywhere!
There just has to be a better way to get done more quickly, remove most of the work from actually happening at the homesite, and reducing the impact on the daily life of the homeowner. Oh wait, there is!
The Better Way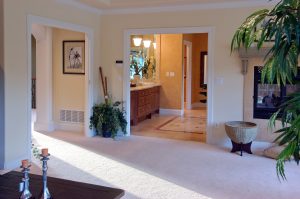 Most people don't think about using modular construction for additions. They may have heard about it for building homes but they don't think about using it for increasing the living space in their current home. There are many reasons why modular construction can be a good choice:
Onsite construction is minimized – The dirty work is done offsite. Very little drywall finish, if any, is needed onsite. The dust is kept at the factory where the skilled craftsmen are doing the work on the new addition to your home.
They start at 7:00 and leave at 3:30 at the factory – You are still sleeping in at your home and didn't hear a door slam or a nail gun pop, not even once.
Shortened time-frame – The onsite portion for a typical 4 month project can be as little 1 month. The addition is now downgraded from a major impact to a minor inconvenience.
Less risk for increased costs – Using modular construction won't stop you from suffering through some change orders or increased costs if you find water damage or termites in your existing home as you prepare for the addition. What it will do is reduce the changes you make as it is being built. You must select everything up front. It will arrive between 80% and in some cases, even 100% complete. There is no changing your mind then. It may take longer to plan for the modular addition but it will save you change orders later on.
Is the Modular Approach Always Better?
When it comes to price, quality, and convenience the answer is almost always – Yes! However, there are some instances when utilizing modular construction for an addition just isn't feasible. These can include:
Small size – Unless the modular addition is for a specific purpose (i.e. Senior Care with specific enhancements) an addition less than 650 -800 sq. ft. might not be cost effective in many parts of the country.
Access to location – If the addition is being built on a home that has existed for many years, trees, flower beds, fences, power lines, etc. may prove to be major impediments for the crane needed to lift the addition from the modular carrier and placing it.
Wrapping up
Modular additions aren't just for the side or back of your home. Need more space in your ranch style home but don't have the land available to add it onto your current home? Another way to use modular additions is to take the roof off of your current home and add the modules to the top. It is fast, cost-effective and convenient.
Need space for mom to move it, does she need first floor accessible space in her own two story home. There are additions designed specifically to help seniors and the disabled enhance their current home to remove barriers and make daily living safe and accessible.
Small additions may not be a cost effective way to use modular construction but if the construction site is accessible, modular construction may offer the most convenient, high quality way to get your addition with the least impact on your daily life!
The post Need More Room? Make it Modular! appeared first on Impresa Modular.