Sears, Roebuck, and Co. – The Nation's Largest Home Builder?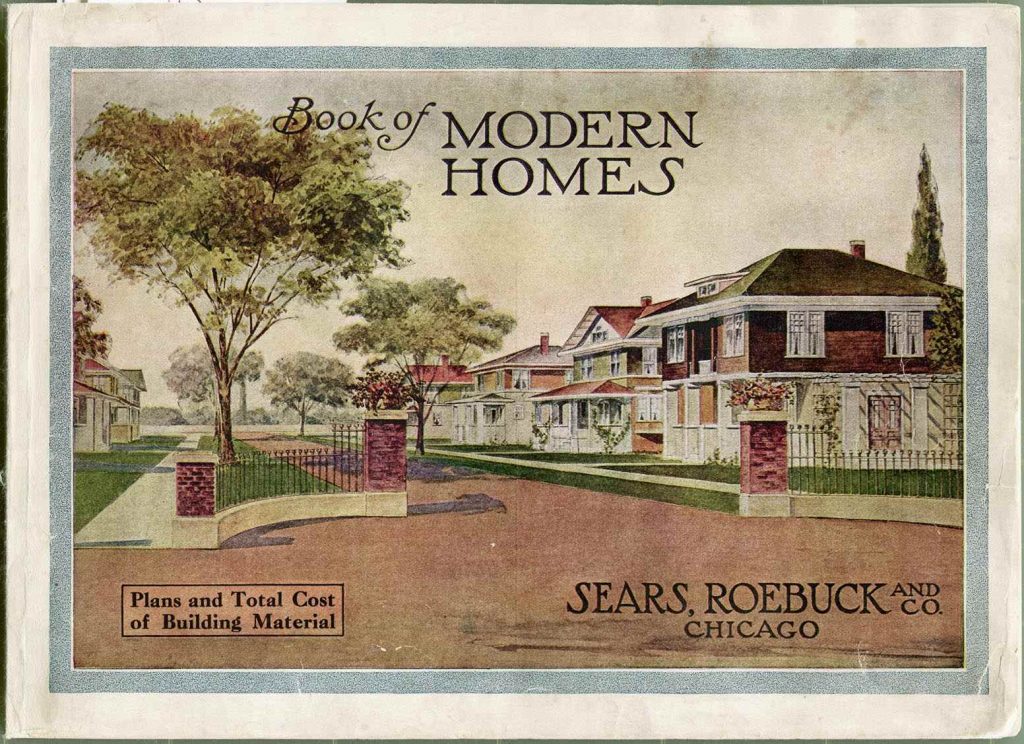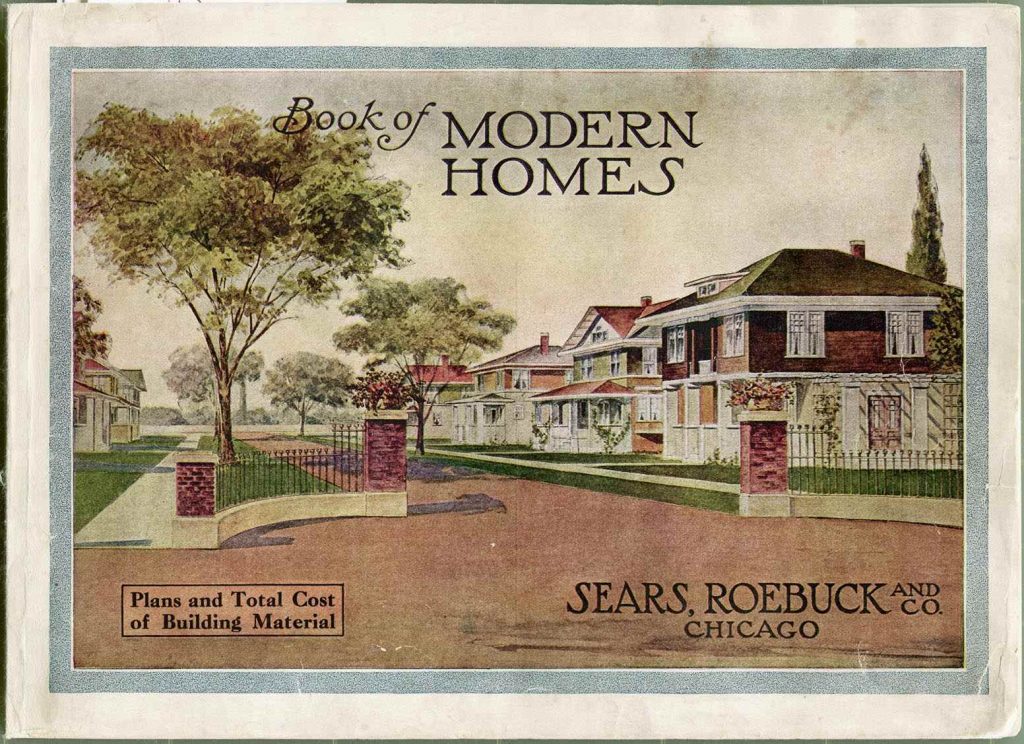 The Sears Story
Many people today don't realize that Sears was in the new home business. They were a large provider of new homes 100 years ago. In fact, I'll bet that you probably drive by a Sears' home every day and don't even know it. In 1908 Sears started offering homes through their mail-order program called Modern Homes. This was another catalog in the list of catalogs offered by Sears. Just like ordering a pair of slippers or a mixer, Sears published a catalog that allowed you to pick standard plans and order the home for delivery. Their blueprints even showed the homes with furnishing and appliances offered from other catalogs of Sears.
Sears offered the Modern Homes catalog from 1908 – 1940. They grew to offer three lines of homes, from expensive to value built. Sears wasn't an innovator in new homes construction or the designs they offered. What they did was make it easier to build a home and to help the customer visualize the home they were about to build. American was growing and they created a process that allowed you to choose a home from a catalog, order it, and have every single item needed to construct it delivered to you at a nearby train station for pickup. This was a complete home package. The lumber was precut and everything, including the nails, was provided. Following the directions included by Sears, a homeowner and/or their helpers could build a complete home.
RELATED: MODULAR HOMES: WHEN YOU DON'T HAVE TIME TO THINK ABOUT QUALITY
Individuals could even design their own homes and submit the blueprints to Sears, which would then ship off the appropriate precut and fitted materials, putting the home owner in full creative control. Modern Home customers had the freedom to build their own dream houses, and Sears helped realize these dreams through quality custom design and favorable financing.
Modern Conveniences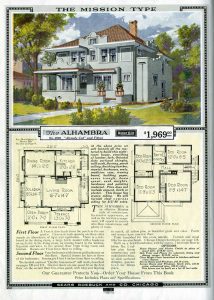 Central heating, indoor plumbing, and electricity were all new developments in home design that Modern Homes incorporated, although not all of the homes were designed with these conveniences. Central heating not only improved the livability of homes with little insulation but it also improved fire safety, always a worry in an era where open flames threatened houses and whole cities, in the case of the Chicago Fire. Indoor plumbing and homes wired for electricity were the first steps to modern kitchens and bathrooms.
No official tally exists of the number of Sears mail-order houses that still survive today. The interest displayed by current homebuyers, architectural historians, and enthusiasts of American culture indicate that thousands of these houses survive in varying degrees of condition and original appearance.
The American landscape is dotted by Sears Modern Homes. Few of the original buyers and builders remain to tell the excitement they felt when traveling to greet their new house at the train station. The remaining homes, however, stand as testaments today to that bygone era and to the pride of homes built by more than 100,000 Sears customers and fostered by the Modern Homes program.
Modular Construction and the Internet
Today a paper catalog has been replaced with the Internet and your computer or smart phone.
With Modular homes, sections are mostly complete and are delivered by truck to the home site. Each home can be customized to incorporate the latest in today's building technology. With 100's, even 1000's of standard plans offered, you are bound to find a home plan you love or one that would serve as a great start toward customizing your own custom home. Instant price estimates are available to help you with budgeting and decision making when viewing homes, just like the Sears Modern Homes catalog offered over 100 years ago.
Get the Same Excitement with Much Less Work
Sears and Roebuck pioneered the process of buying your home from a catalog and even customizing the home to the customer's tastes and needs.
While Impresa Modular doesn't make you wait at the train station today to meet your home, our customers still feel that same level of excitement. The anticipation of having their new modular home delivered to their building site and watching as a crane assembles their custom home before their eyes is almost overwhelming for some.
The post Sears, Roebuck, and Co. – The Nation's Largest Home Builder? appeared first on Impresa Modular.