Creating Multi-Generational Homes – Supporting Seniors Cost Effectively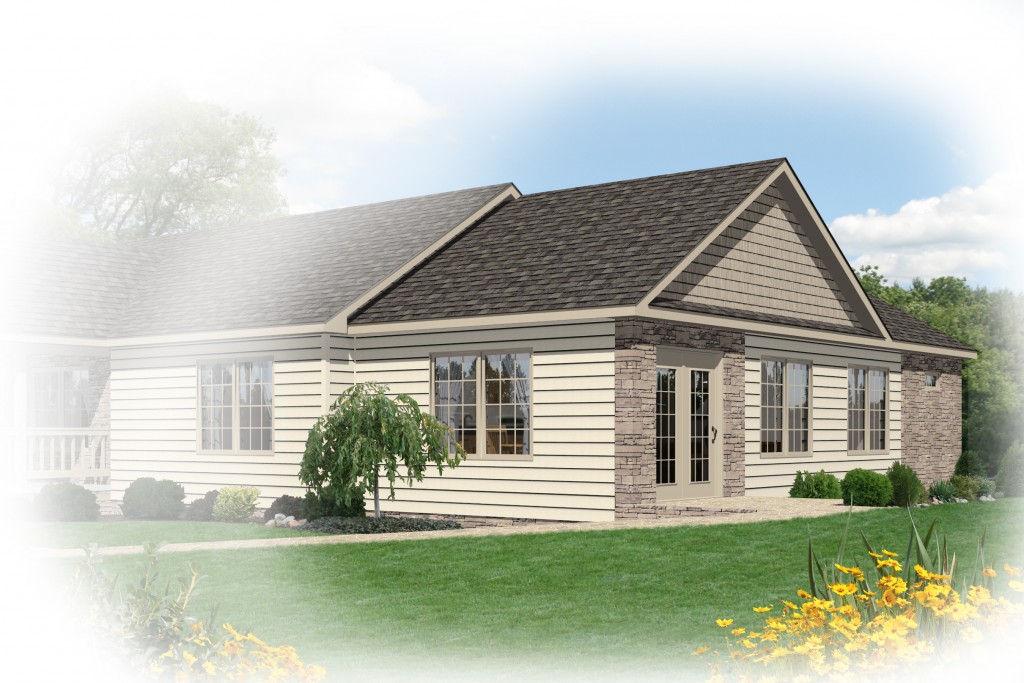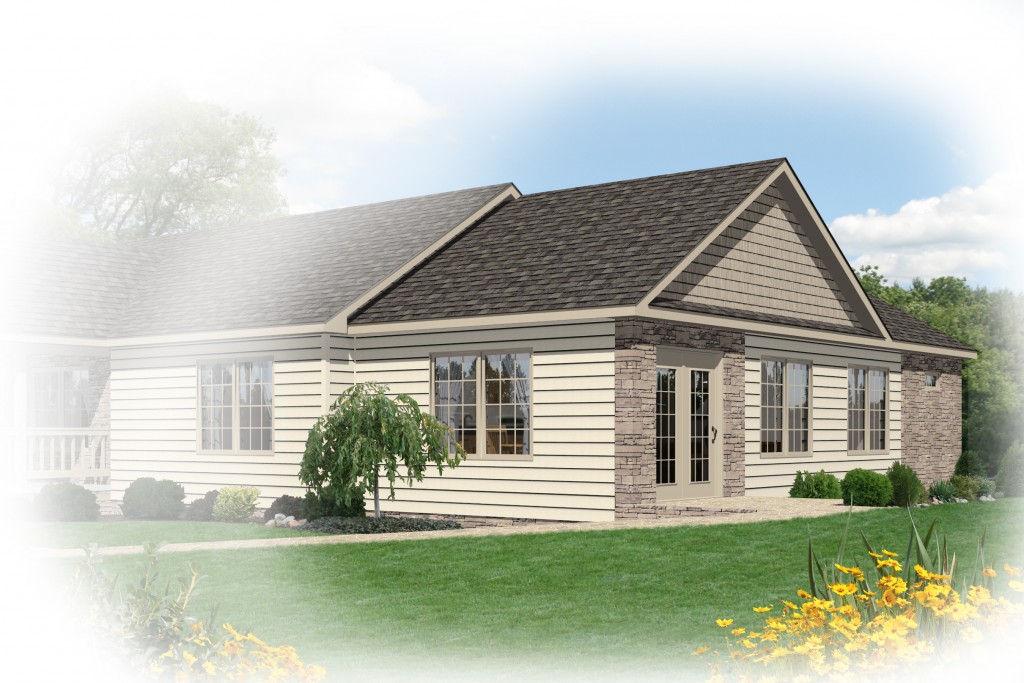 Multi-Generational Households are Growing
The U.S. Census Bureau defines multi-generational families as those families consisting of more than two generations living under the same roof. Most researchers also define a household as multi-generational when it includes a grandparent and at least one other generation. An estimated 4.2 million of the 113.6 million U.S. Households consist of three or more generations.
Senior Care, Boomerang Kids, and Economic Necessity
The typical existing owner-occupied home in the U.S. was built in 1991, is 1,900 sq. ft. and has three bedrooms and two bathrooms. It was designed and built with a focus on young families. With 21 million household now living multi-generationally, how can that home be adapted to meet the needs of today's family situation?
There are many reasons that generations live together:
Financial – Expenses of senior care and child care can be important and can be met more easily under one roof. An older relative may need care or outlive their retirement savings, or a family member may need to pay off school loans.
Situational – Unemployment or divorce may require moving in with parents or children. A widow or widower may be unable to live alone or be lonely and seek companionship.
Cultural – In many cultures, such as those of some immigrants, families may believe in living with multiple generations and find it quite natural. These and other groups may desire to stay connected to their roots and to share holidays and other special events.
Older homes were built for young families, designing for these types of households. When it comes to senior care, the approach is to adapt the senior's current home to their needs, or have them move in with an adult child and then adapt their home to meet the need of the aging parent(s). The installation of adaptive technologies to remove barriers to everyday living can have a low impact or can be expensive, invasive, and inconvenient.
Adapting Existing Housing to the Need – Finding a Solution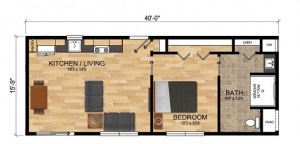 You can ask any random individual if they know of a senior that needs care and assistance and that struggles with the barriers in their current living situation and the uniform answer is YES. The problem is large and growing. The housing market just doesn't have an easy-to-find solution. There is no single term that has gained universal recognition to meet this describe this need in the housing market. Granny Pods, granny flats, elder cottages, in-law suites, additions, backyard cottages, tiny homes, ADU's, garage apartments… there are many terms you can Google but they just don't seem to deliver the results the searcher needs.
A couple of large national and regional builders have created Multi-generational plan collections for those that are building new homes. However, if you currently own a home or are purchasing an existing home, how can it be easily and cost-effectively be adapted to meet the needs of the multi-generational family? The multi-generational wish list includes: Separate entrances, main-floor bedroom suites with private kitchenettes, separate living spaces, and in many cases separate outdoor spaces. The design focus is to have the family live together as needed but allow them to be apart when wanted.
Related: WHY SETTLE FOR A SITE BUILT HOME?
According to the 2015 National Association of Realtors (NAR) Home Buyer and Seller Generational Trends Report, 13 percent of all home purchases in 2014 were by a multigenerational household, consisting of adult siblings, adult children, parents and/or grandparents.
Local Zoning and Ordinances Can Dictate the Options
When it comes to providing options, two stand out: build a backyard cottage or add an addition onto the senior's home or that of an adult, caregiving child. In either case, a trip to the local building permits and/or zoning office will be required to determine if an addition or cottage is possible.
Cottages can provide a fantastic way for multiple generations to live together on the same property. However, while some communities embrace them, other shun the addition of another residence on the same property. Where they are allowed, they provide multiple benefits which can include:
Two families can live together, but apart.
A senior can move into the cottage and rent out the main home for the economic advantages
A disabled adult child can experience "independent living" under the watchful eye of the parents.
Adult children can live economically and maintain privacy for everyone in the household.
Additions/Suites are a great option and are almost always allowed when proper set backs are met and space is available. By using modular construction, the impact of adding an addition and the impact on those living in the home can be reduced from months to weeks. This can be especially useful when medical necessity requires the utmost speed.
Whether an addition or cottage is best depends on many factors. Elder Law Attorneys and financial advisors can also have a role in recommending the optimum solution and should be knowledgeable about these options. The important thing is to know is that options do exist and are readily available. The biggest impediment to finding family support solutions for keeping seniors at home or with nearby love ones has been the lack of a term or product to emerge on the scene.
You can learn more about cottages and additions at: www.BetterLivingExpress.com
The post Creating Multi-Generational Homes – Supporting Seniors Cost Effectively appeared first on Impresa Modular.