Your Credit Score and Construction Loans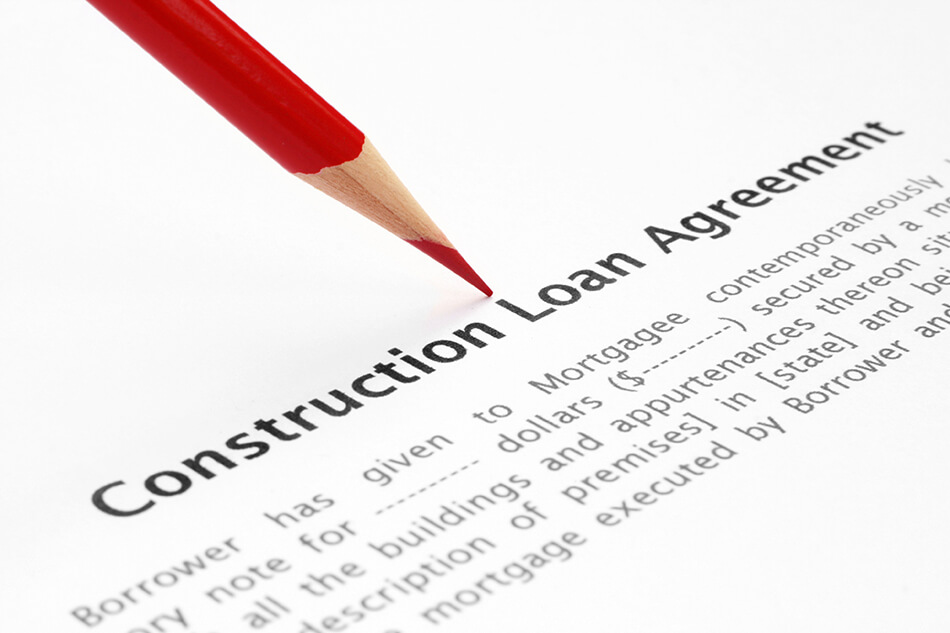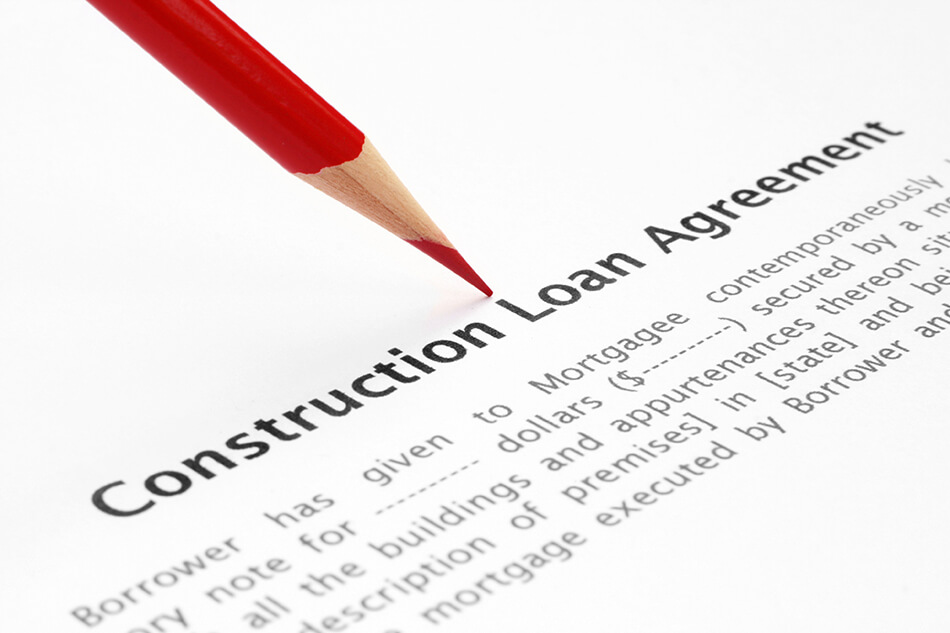 What You Need to Know About Your Credit Score When Applying for a Construction Loan
In today's world, your credit score has a substantial impact on your ability to finance almost any large purchase. This is especially true when it comes to building a custom, on-your-lot home. A new custom home is fulfilling a dream that not everyone can achieve. You are one of the few people that has set a goal to find that special piece of land and then dedicating yourself to designing and building a home that reflects your tastes, your style, and your specific needs. A few people are fortunate enough to pay for their home from savings. Everyone else will typically begin the process by obtaining a construction loan.
What makes a Construction Loan Different from a Regular Mortgage?
A regular mortgage is meant for a home that already exists. Remember, banks don't like risk. If they see risk they increase the size of the required down payment and increase the interest rate. They also increase the required credit score of the borrower. When you buy an existing home, and if you don't pay, the bank has less risk. They have a complete, existing home to take back and resell to recoup the money they loaned.
With a construction loan you are going to borrow the banks funds and build a completely new home. Everything is going to be brand new and will even come with a warranty. You may think that the bank would like a new home better. However, what if something bad happens in the middle of construction? The bank knows they will have a half-built house that they now need to sell. They will have a choice; do they become a builder and finish it or take the loss and sell it as-is? Banks don't want to make this choice. That is why they only want to provide construction loans to borrowers that won't put them in that situation.
Your Credit Score Impacts Your Construction Loan
The single most important thing you can do prior to applying for a construction loan is to have the highest credit score possible. It is amazing that something that influences practically every aspect of someone's financial life is so poorly understood by so many. In many cases, prospective home buyers don't even know their current credit score or what is on their credit report. Because so much depends on your credit history, the sooner it improves the sooner it positively impacts your credit score. One of the first things to do is get a copy of your current credit report and FICO Score. According to some studies, as many as 79% of all credit reports contain errors.
Related: 10 POINTERS TO BOOST YOUR CREDIT – QUALIFYING FOR A CONSTRUCTION LOAN
While the Federal government has many rules and regulations in place to fix mistakes and correct errors, the process can be long and confusing. Because of this, credit repair has become an industry that has grown tremendously over the last 10 years. If you choose to use a credit repair company be sure to select a reputable one. The good ones can remove damaging errors and other negative items from your report. In some cases credit scores can increase by more than 100 points. This can be the difference between building that dream home or settling for something far less.
Improving your credit score can play a significant role in decreasing your interest rate and possibly lowering your down payment requirement. However, there are several other factors that will also play a role in qualifying for, and getting the best terms for your construction loan. Remember, qualifying for a construction loan and getting the best terms requires a complete package that shows the lender that you are a solid borrower.
Additional Factors Considered for Construction Loans
While your credit score helps a lender evaluate your ability to pay bills on time, there are other factors they will consider when reviewing your construction loan application. You will need to provide:
Bank statements for at least one or more years
Recent pay stubs
Employment history
Tax returns for two years.
The lender needs to get a complete picture of your financial ability to repay. With many of the recently enacted lending laws, it is more important than ever to make sure you have your paperwork in order prior to starting the building process.
Do You Have a Co-signer?
If your credit score is a little low or you don't have enough income to qualify for the size loan you are requesting, a lender may recommend a co-signor. The use of a co-signer is another commonly misunderstood aspect of lending. A key point to remember is that you can't pick and choose what a co-signor brings to the table. If you have a co-signer that has a high income but a low credit score, both items impact the credit application and may negate the co-signor. If the co-signer isn't a spouse or significant other, insure he or she is either a close friend or family member. This person must be willing to assume both the legal and financial responsibility if you default on any payments throughout the duration of the loan.
Get Your Credit House in Order
With a solid game plan in place, obtaining a construction loan to build a custom home is within reach. Start early in the process to insure the state of your credit is strong. Don't wait until the last minute for surprises. Get your current credit report and credit score. Find and fix any mistakes, get all documentation in order and you will be well on your way in the process to build your new home!
The post Your Credit Score and Construction Loans appeared first on Impresa Modular.